SERVICES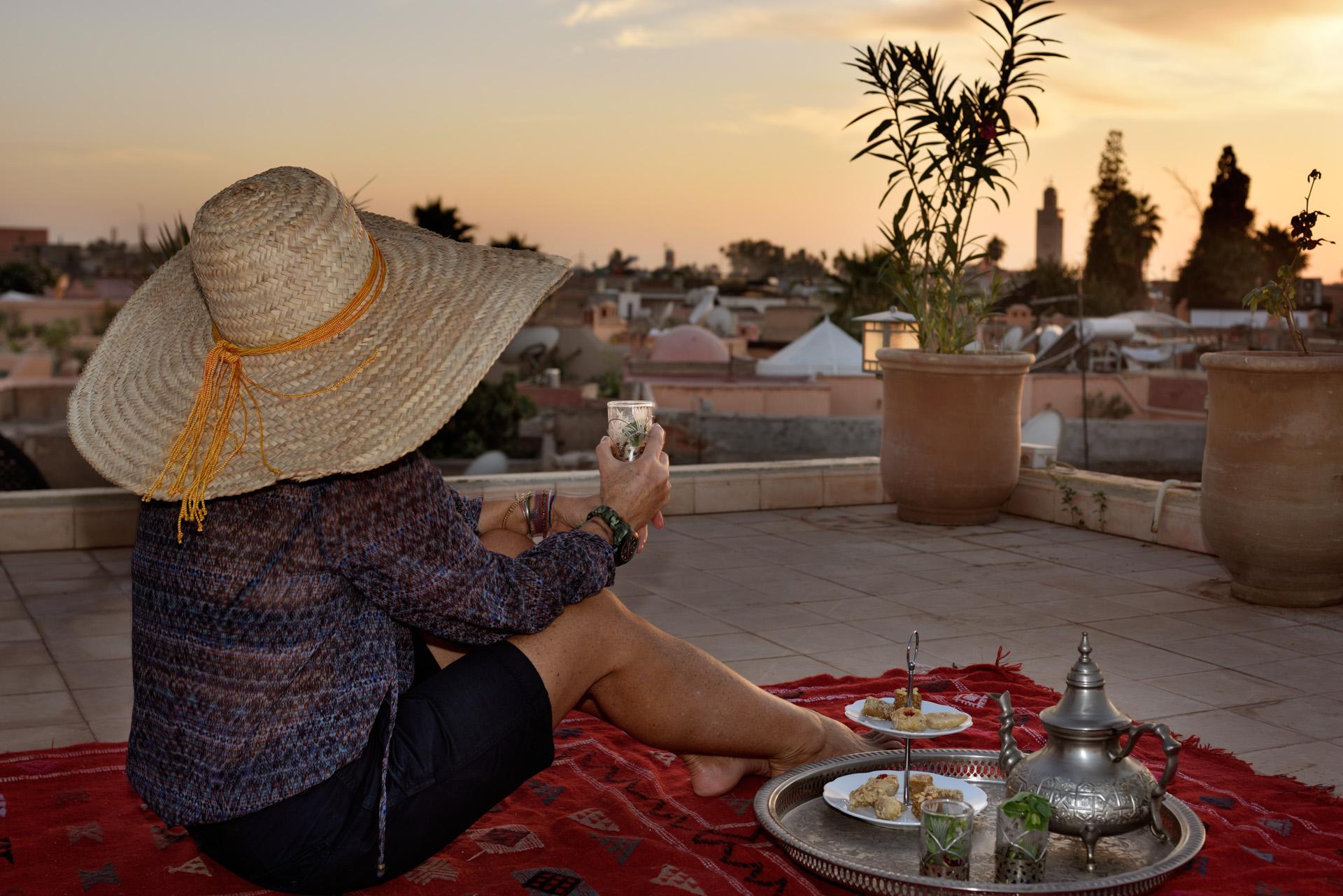 SUNSET APERITIF
10.00 EUR (Occupation Maximale)
Relax overlooking the Koutobia from our terrace at sunset time, marveling at the sound of muezzin calling to pray and at the enchanting color of the red city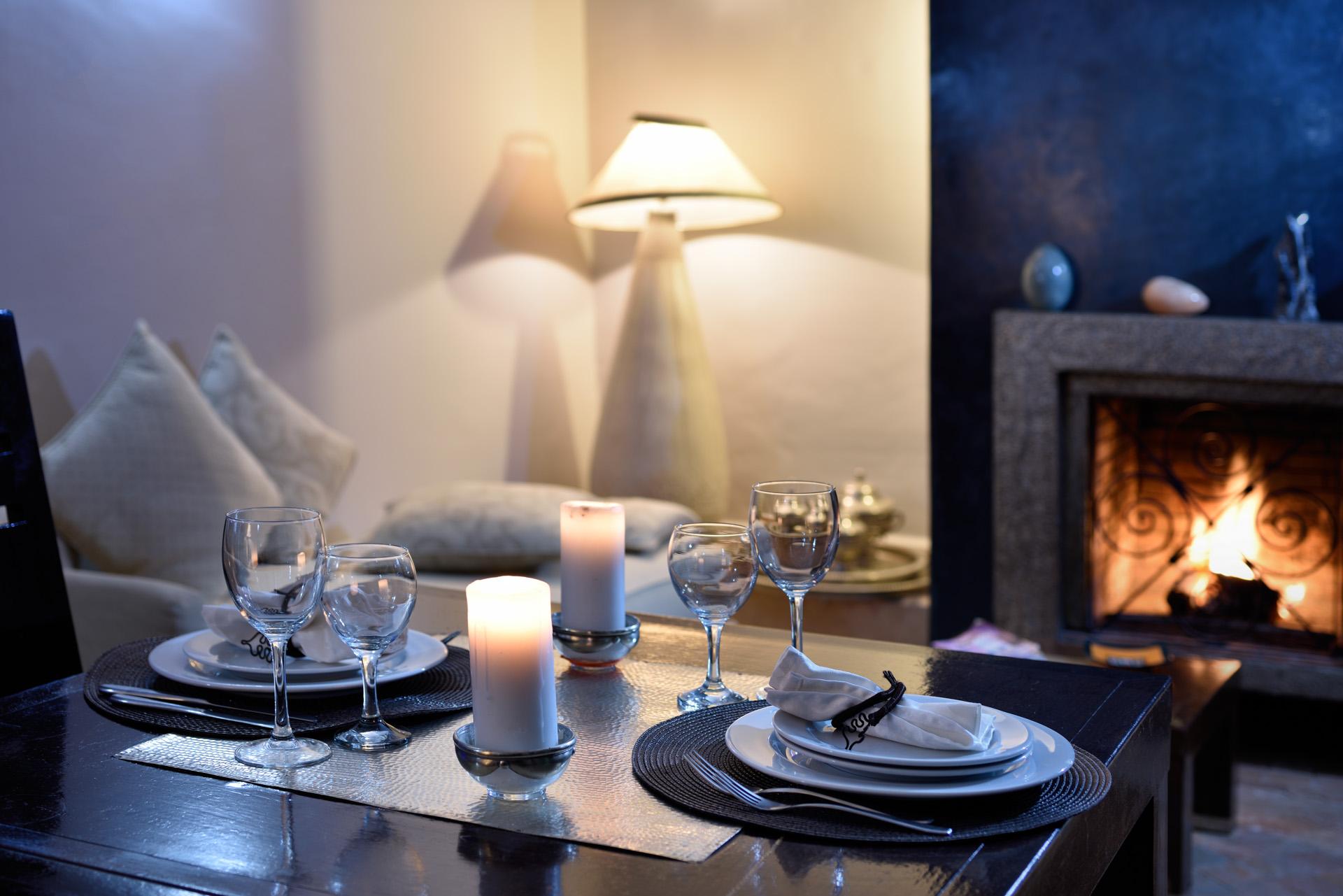 DINNER AT RIAD
30.00 EUR (Par quantité)
JUST JOIN US FOR DINNER
 Enjoy the taste of original Moroccan food, chef Zineb will surprise you. 
 In our restaurant we cook dishes Km0. We employ seasonal foods and all food is cooked in our kitchen by the magical hands of our chef.
Cooking from the heart and work with the highest quality food to improve the link between the land and the local cuisine. We like to cook, and we like our customers receive the table what we love in the kitchen.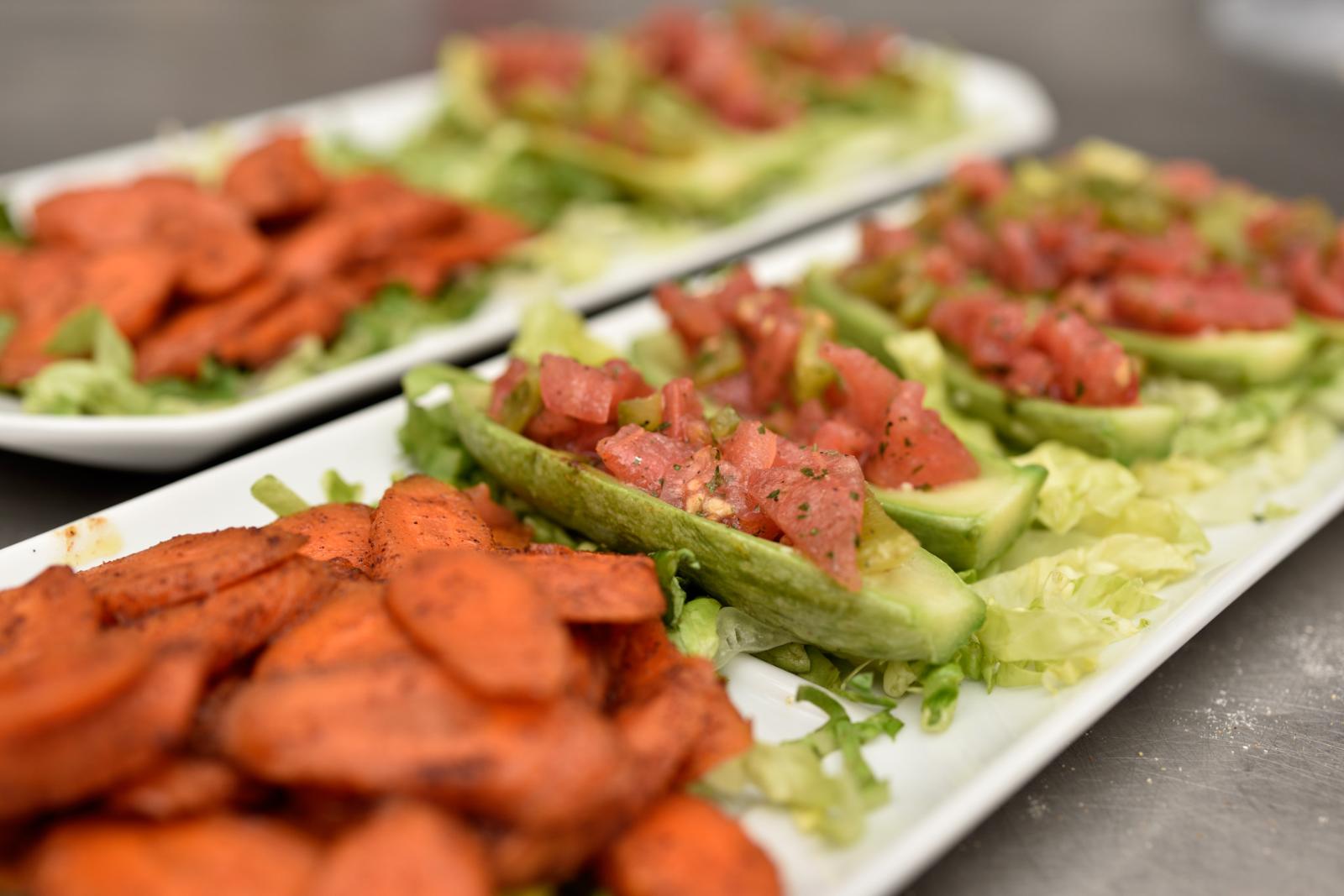 COOKING CLASS + DINNER
50.00 EUR (Par quantité)
EATING IS A NECESSITY BUT COOKING IS AN ART
Riad Les Ammonites invite you to discover the secret of traditional Moroccan cuisine: prepare an authentic Moroccan meal with chef Zineb and enjoy the fruits of your cooking adventure during a lunch or dinner in our delightful riad.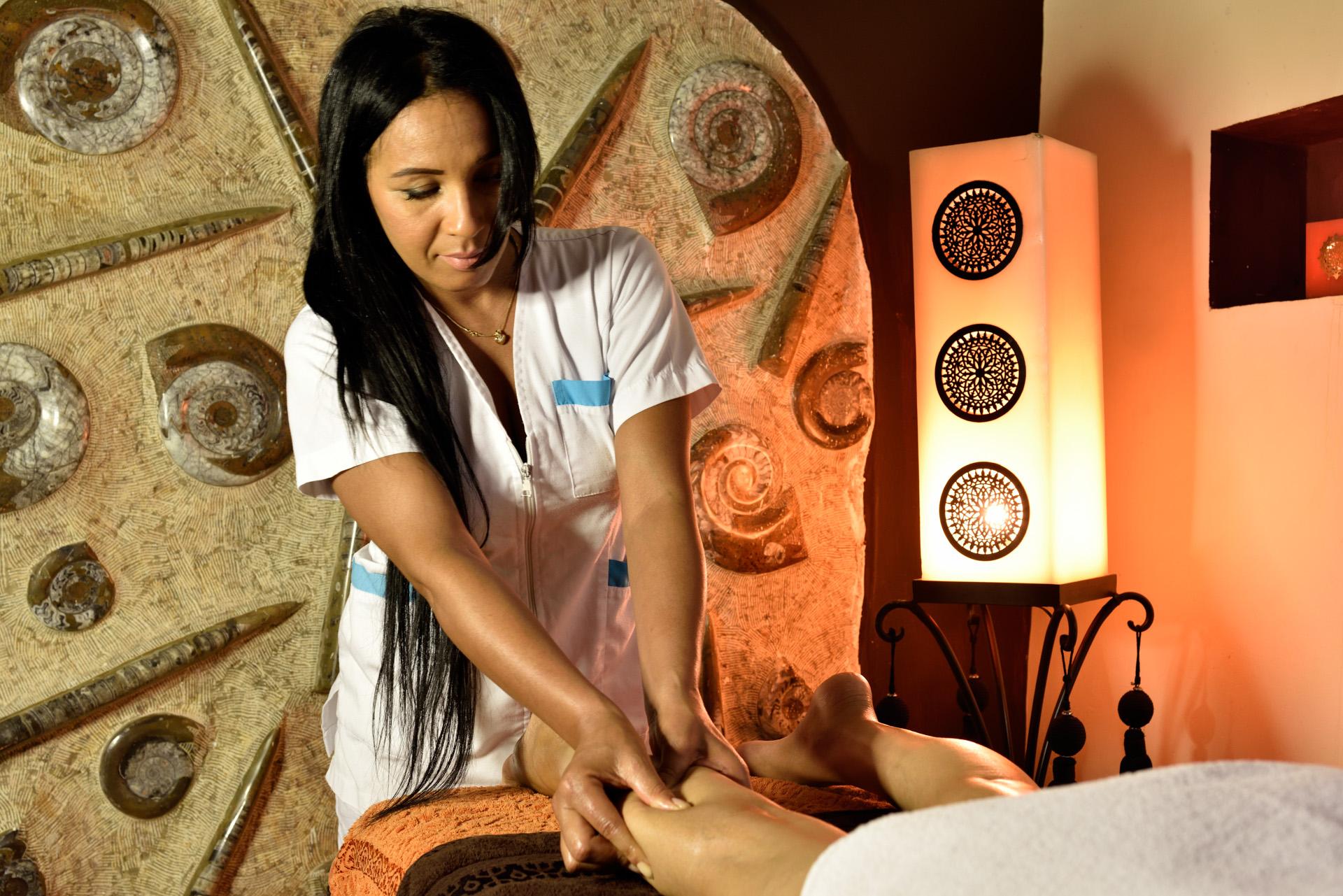 IMPERIAL HAMMAM AND MASSAGE
75.00 EUR (Par quantité)
The ritual starts by applying a thin layer of black soap all over your body then after resting for about 5 to 10 minutes it's followed by rinsing with lots of water. The personnel will scrape all your dead skin from your body with a kessa glove. You will be amazed by the resulting dead skin left on the tile after the treatment. Right after there is a purifying rhassoul mask that will absorb all impurities from your skin while mineralizing the epidermis with essential mineral elements.
Enjoythe experience of the IMPERIAL HAMMAM: 30 min hammam - scrub with black soap - Ghazoul body mask + 1 hour massage with argan oil to completely relax while rehydrating your skin after the washing treatment.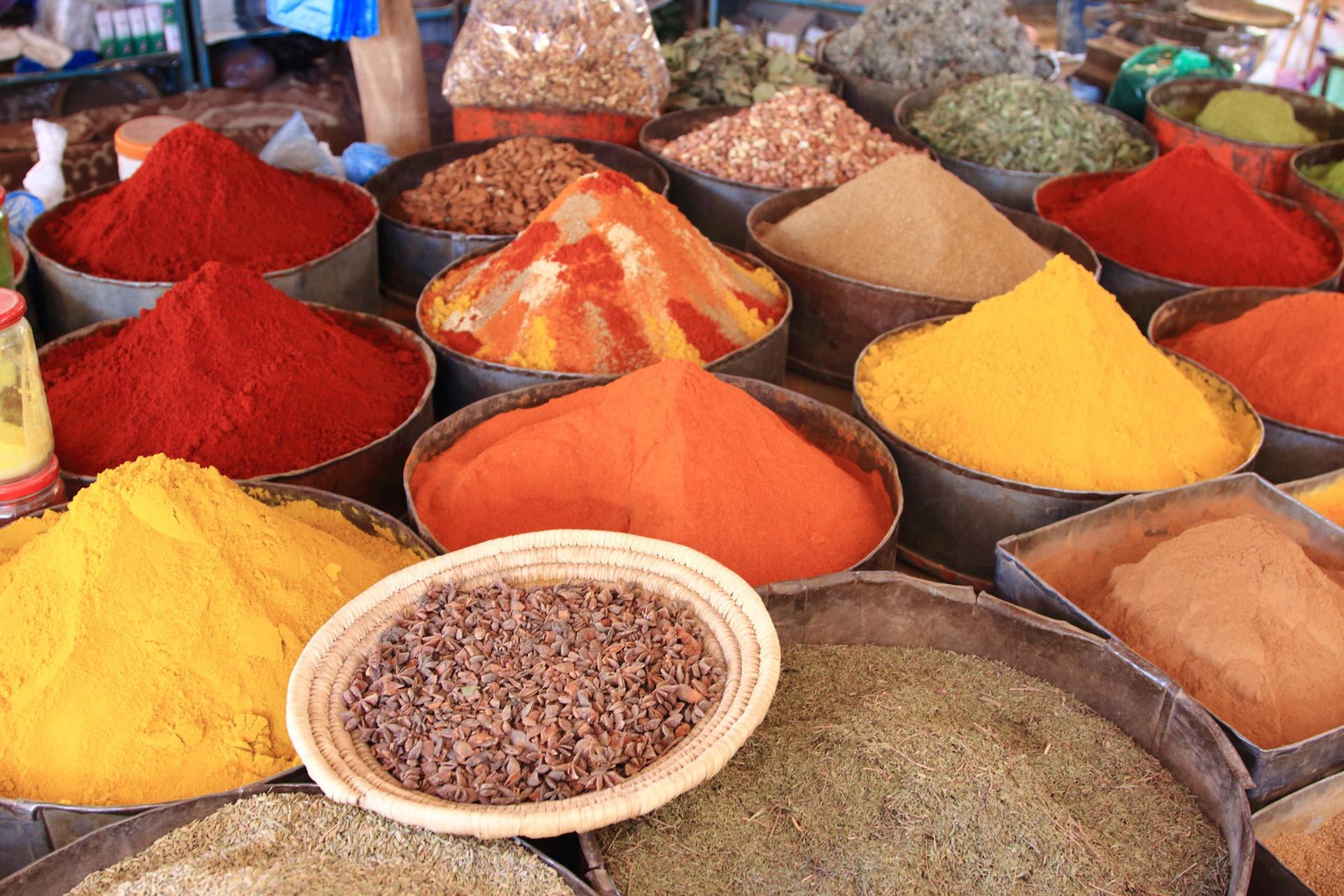 MARRAKECH 1/2 DAY GUIDED VISIT
60.00 EUR (Par quantité)
Great insight into the culture and people of this exotic city and its gorgeous surroundings. If you are looking for a knowledgeable guide to show you the old city and historic sites, or to help you wind your way through the shops in the Souks, we can help you to unveil the mystery and magic that Marrakech is.​
TRANSFER FROM MARRAKECH AIRPORT
20.00 EUR (Par quantité)
-Transfer from airport:  we can settle your transfer from Marrakech airport or from the rail station to the door of Riad , the price is 20 € included tip for the porter, easier and less expensive than most of public taxi here.
In case send us your flight details and your arrival time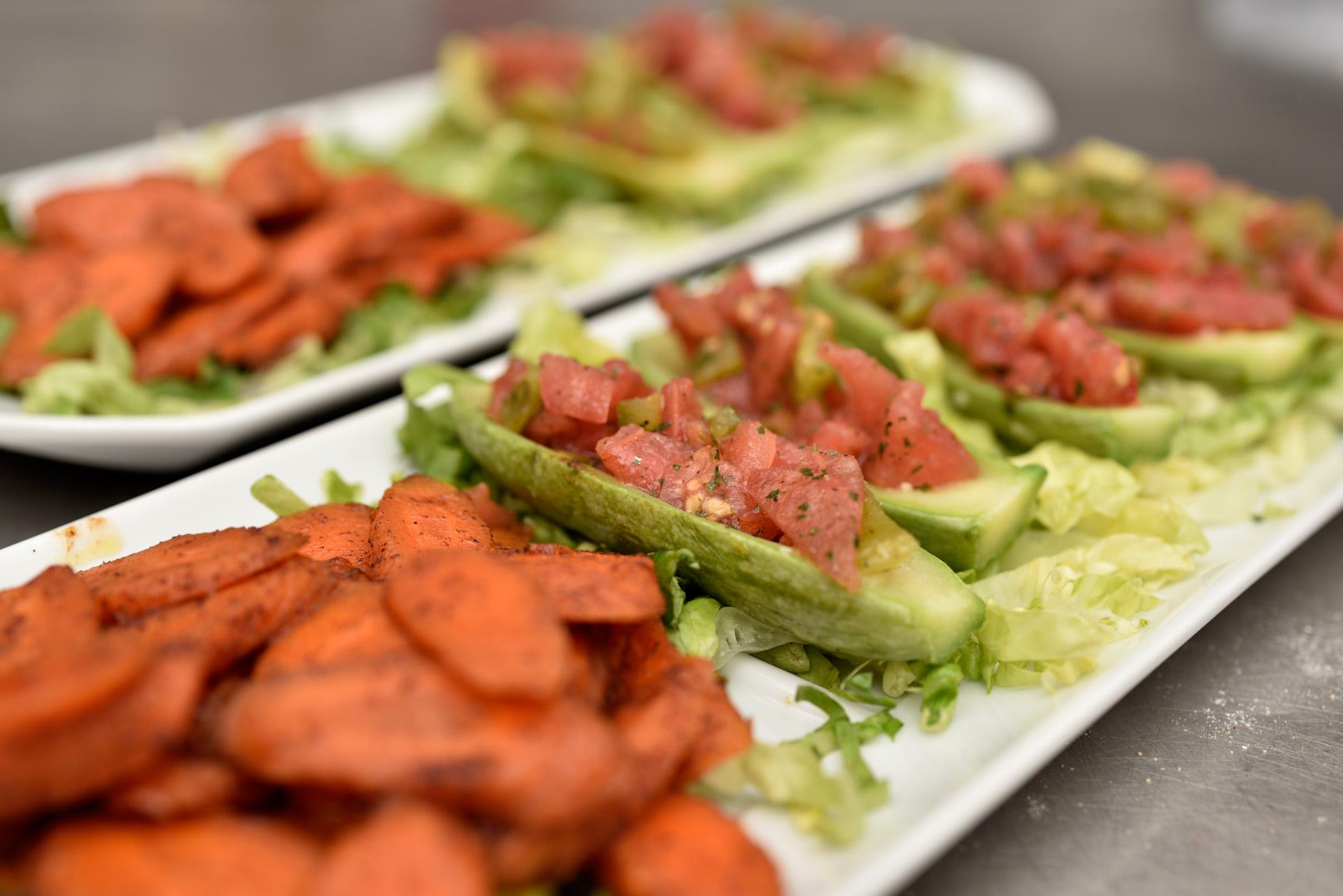 IMMERSIVE EXPERIENCE AT THE RIAD LES AMMONITES
130.00 EUR (Occupation Maximale)
Journée d'immersion complète au Riad Les Ammonites.
Le matin, avec notre chef Zineb, vous préparerez des délicieuses recettes marocaines traditionnelles. Après-midi de détente dans notre SPA avec hammam traditionnel et massage à l'huile d'argan et enfin profiter du délicieux dîner que vous avez cuisiné vous-même.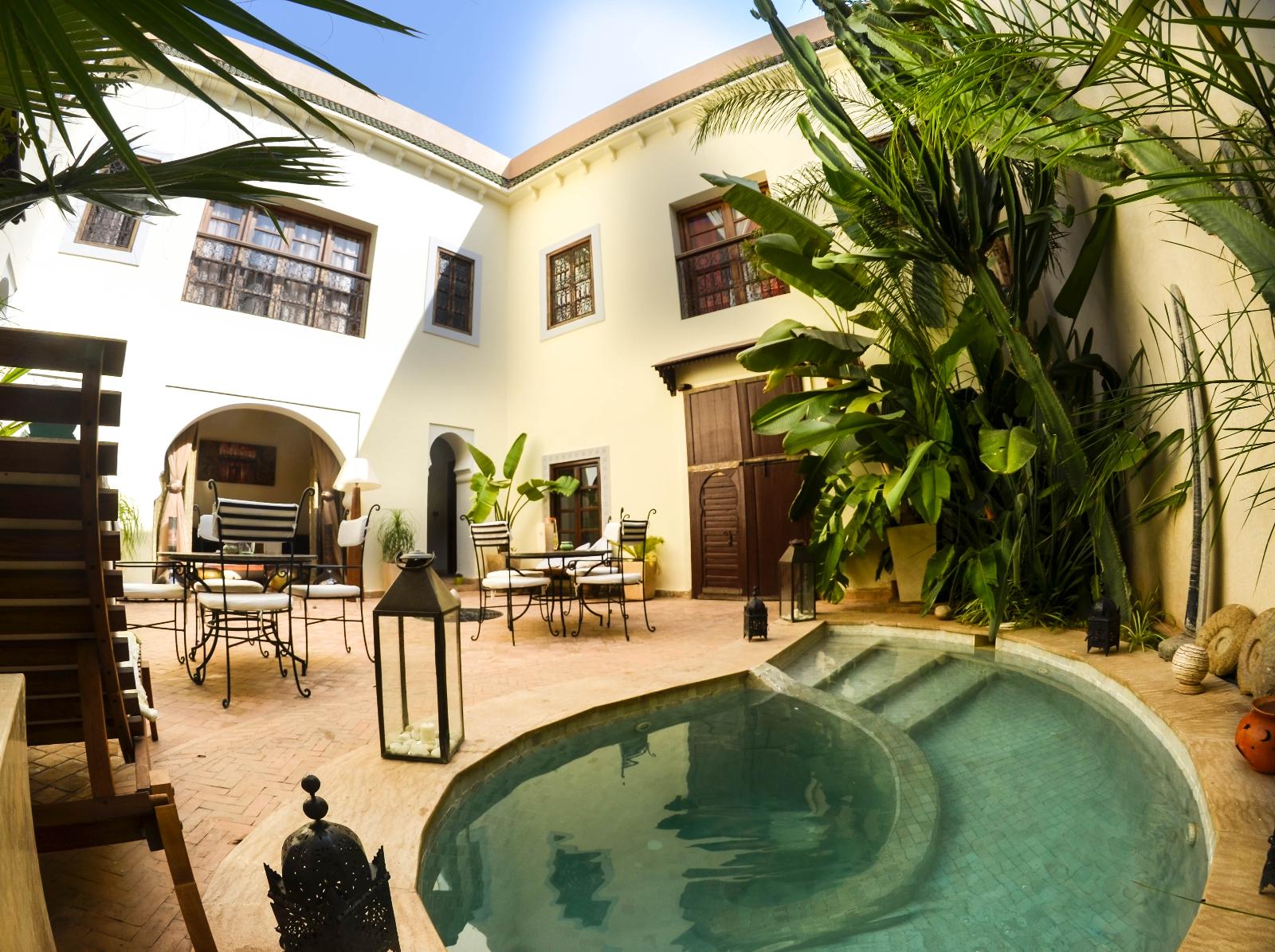 TRANSFERT RIAD_AEROPORT
20.00 EUR (Par réservation)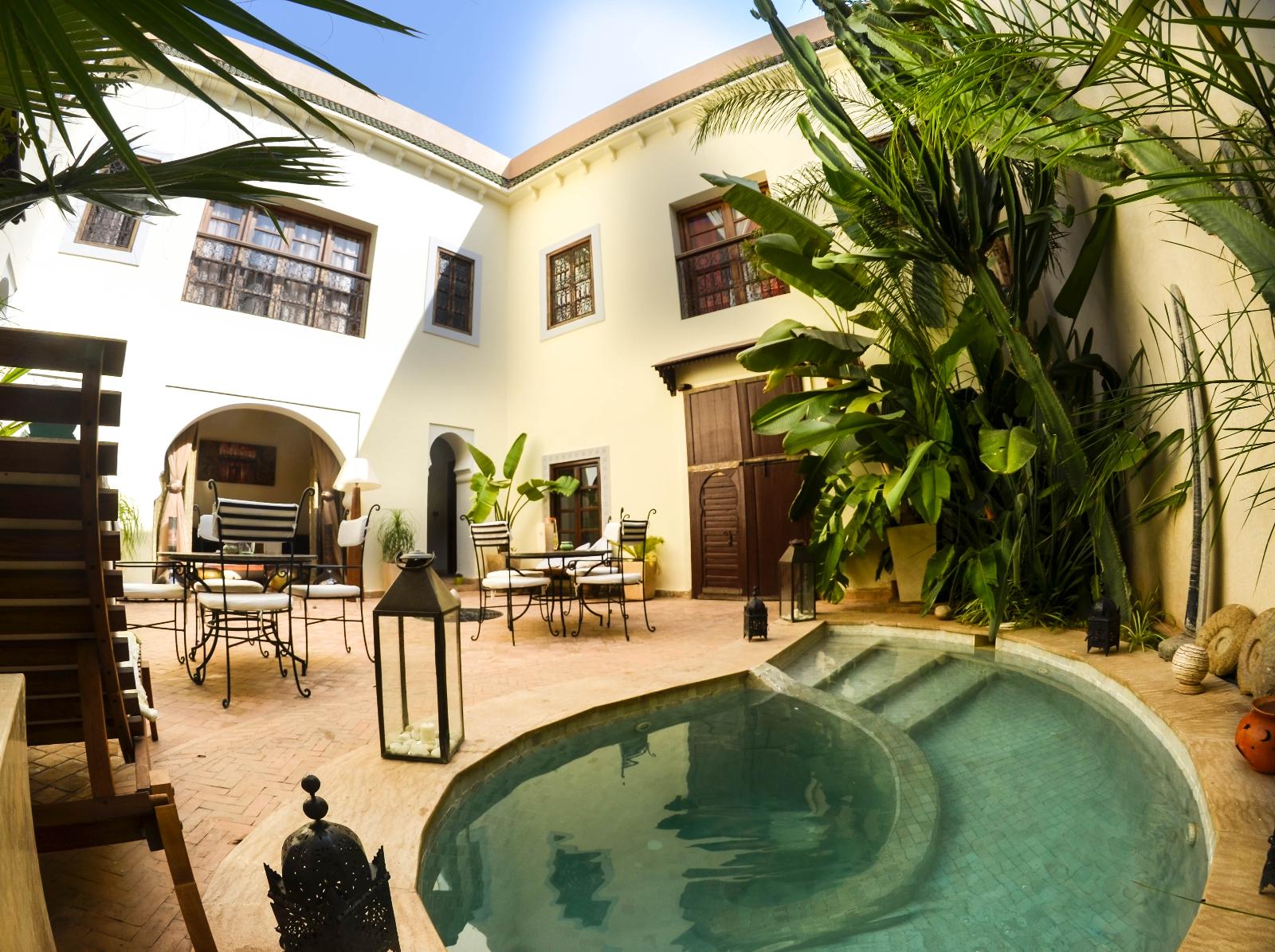 NUIT EXTRA CHAMBRE SUITE
105.00 EUR (Par réservation)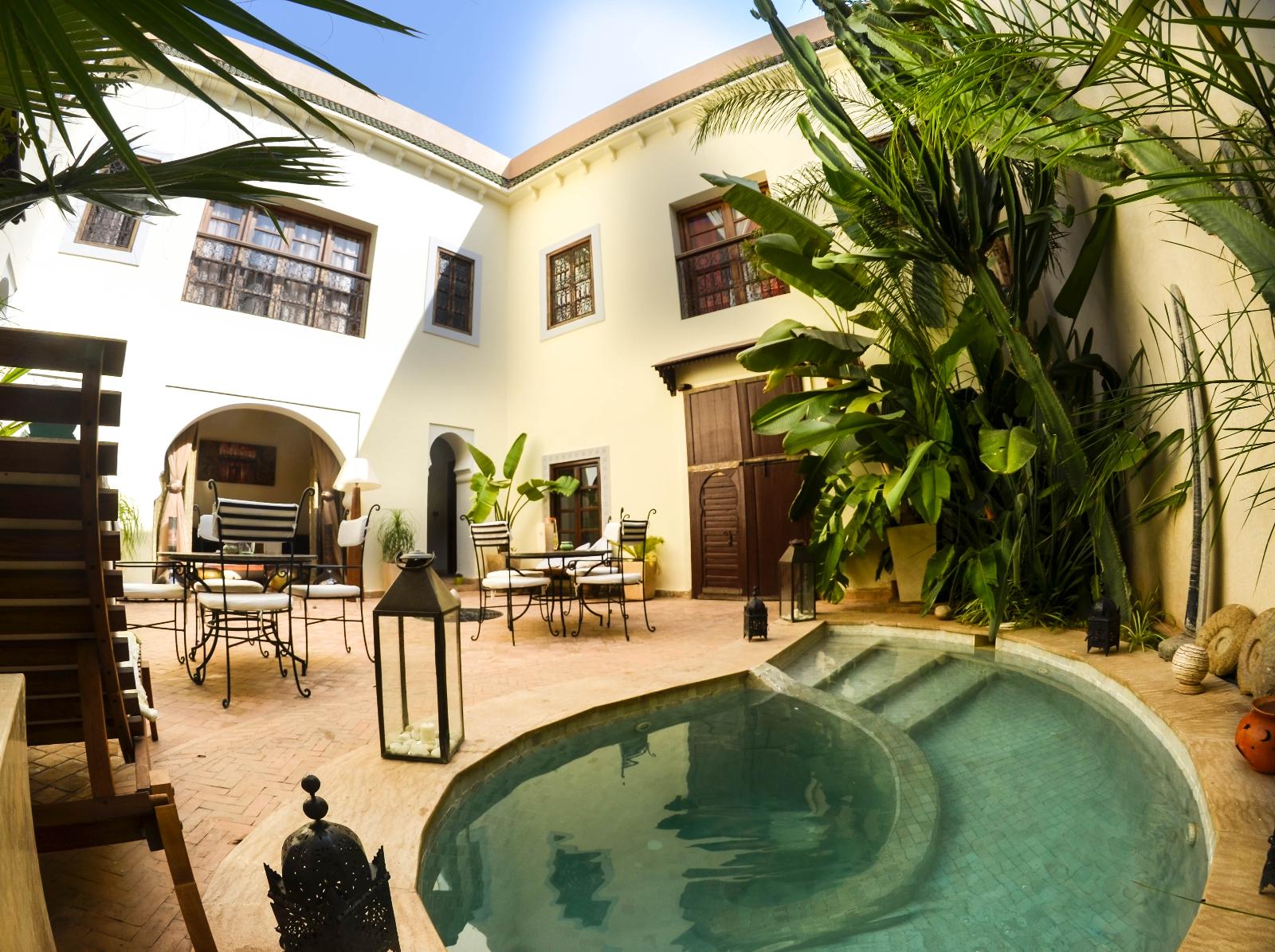 MONGOLFIERA
180.00 EUR (Par réservation)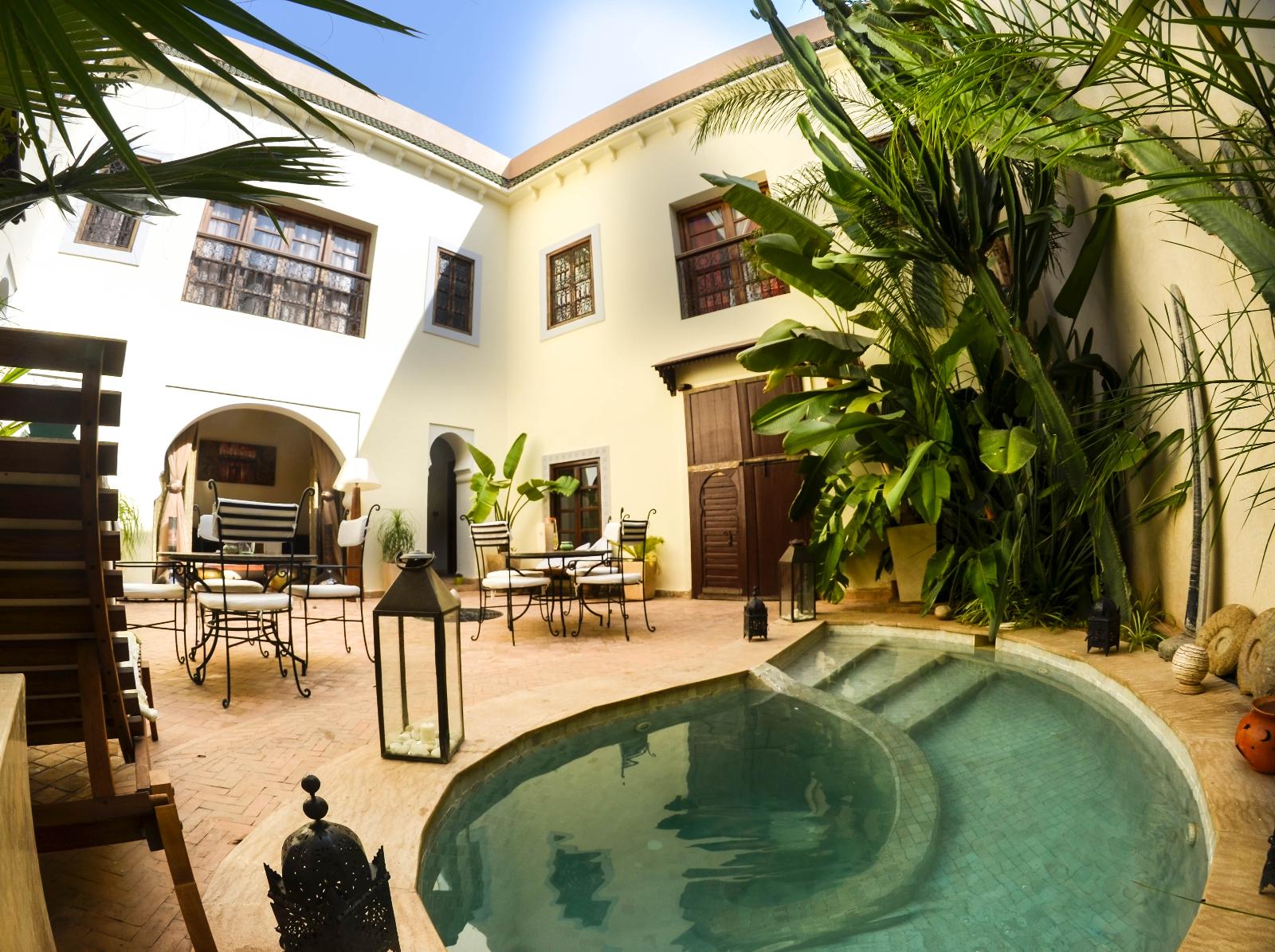 aperetif
10.00 EUR (Par réservation)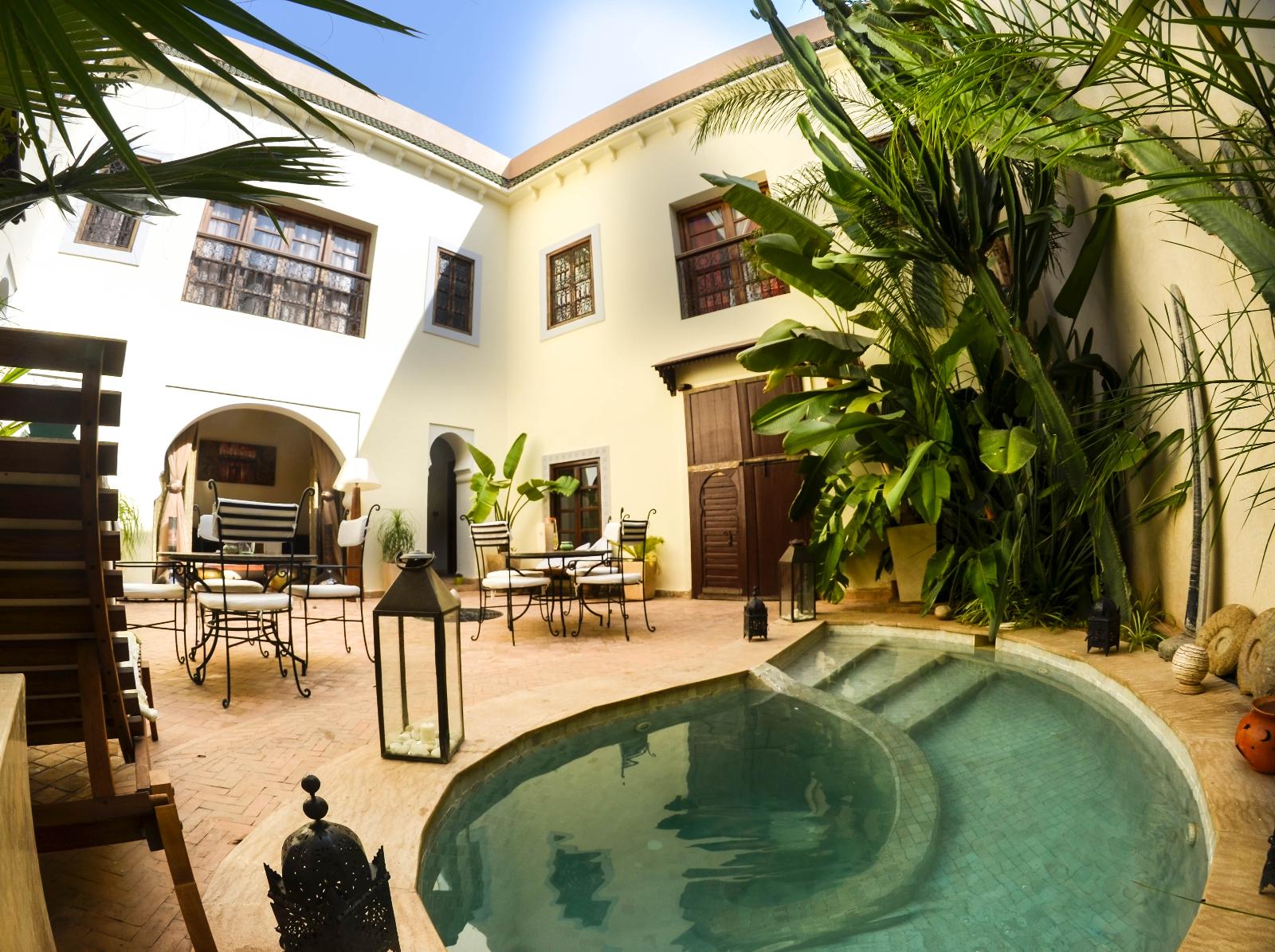 ait ben haddou private
165.00 EUR (Par réservation)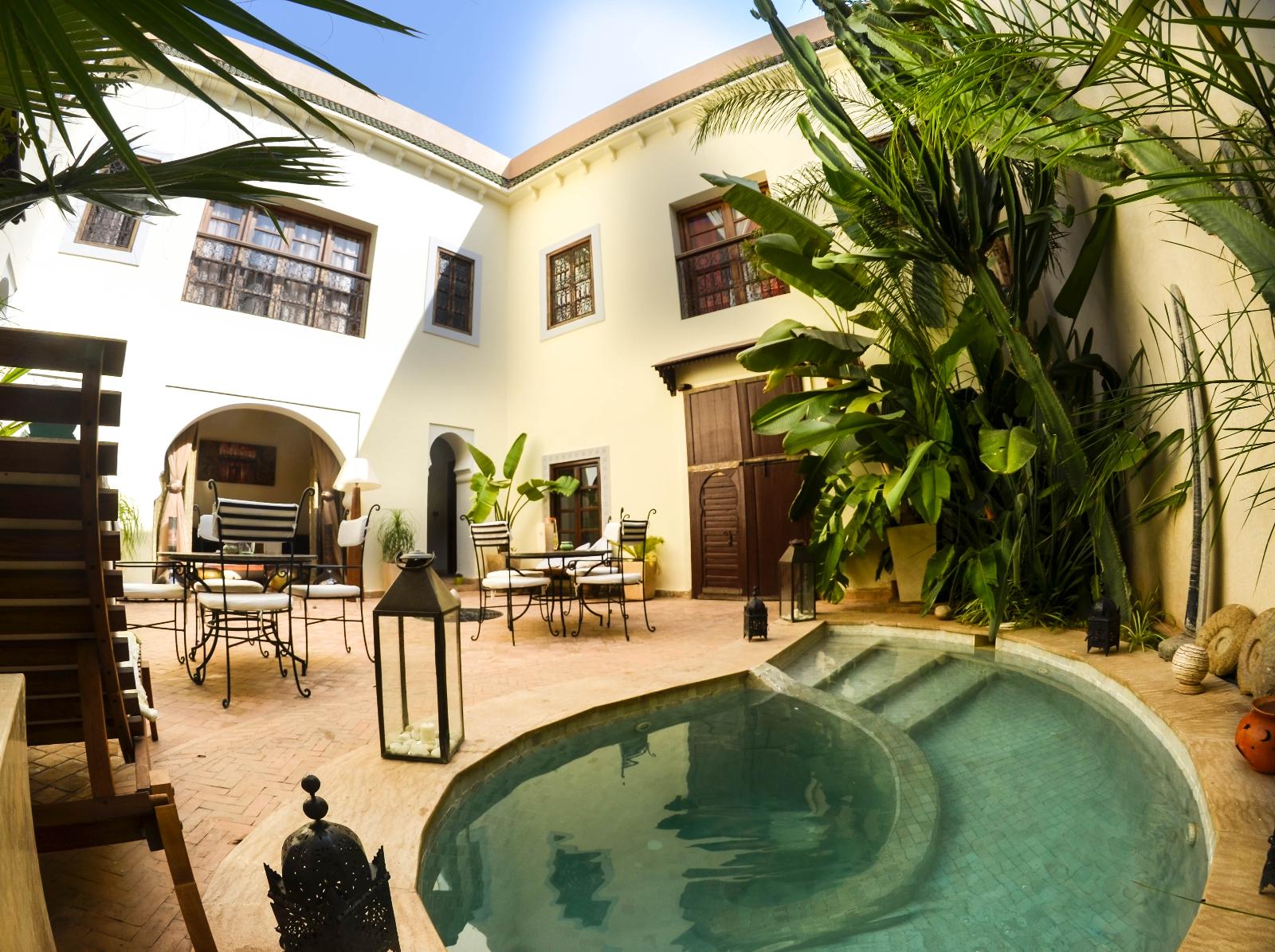 bottle of water
2.00 EUR (Par réservation)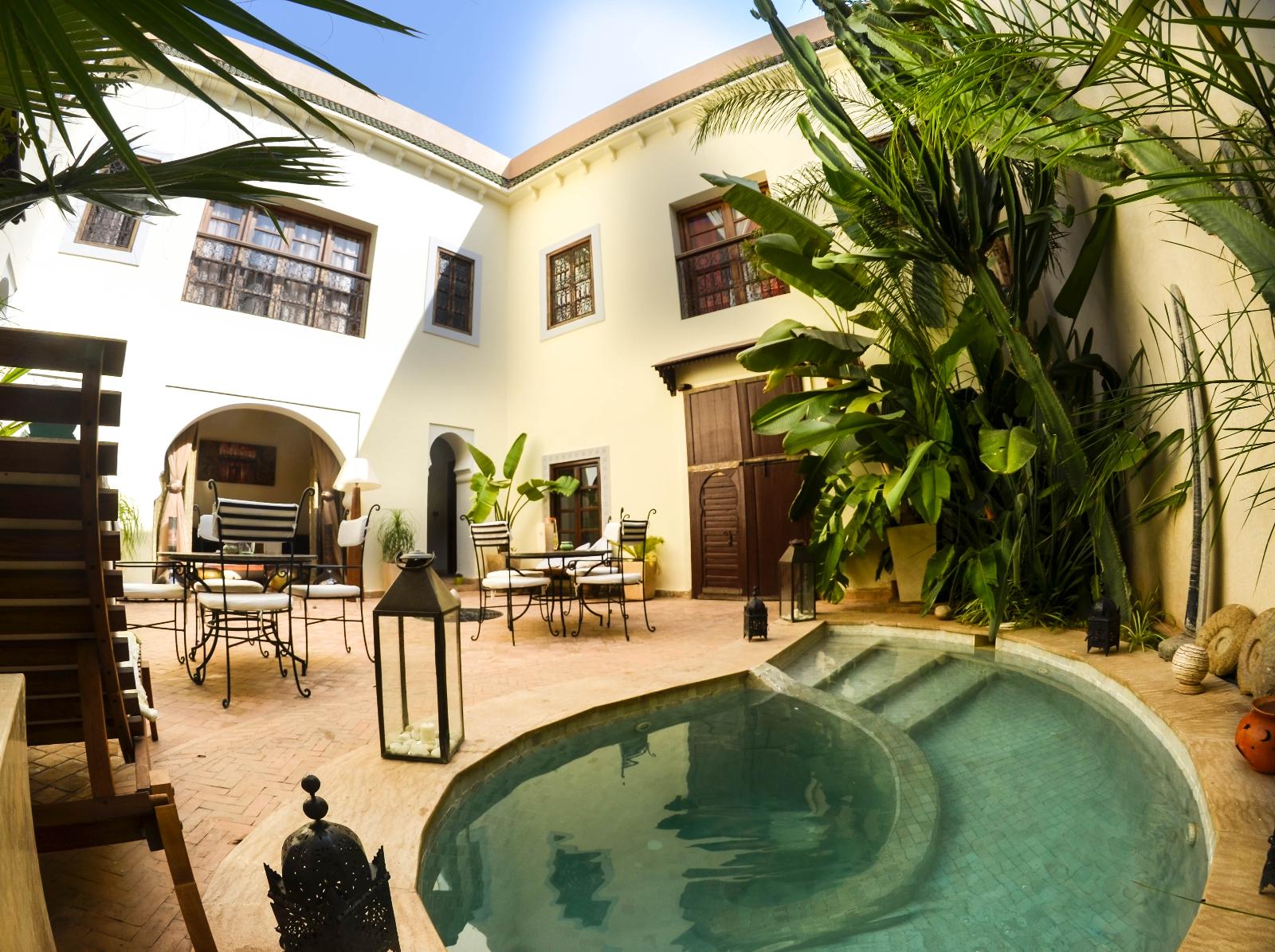 briouatte
7.00 EUR (Par réservation)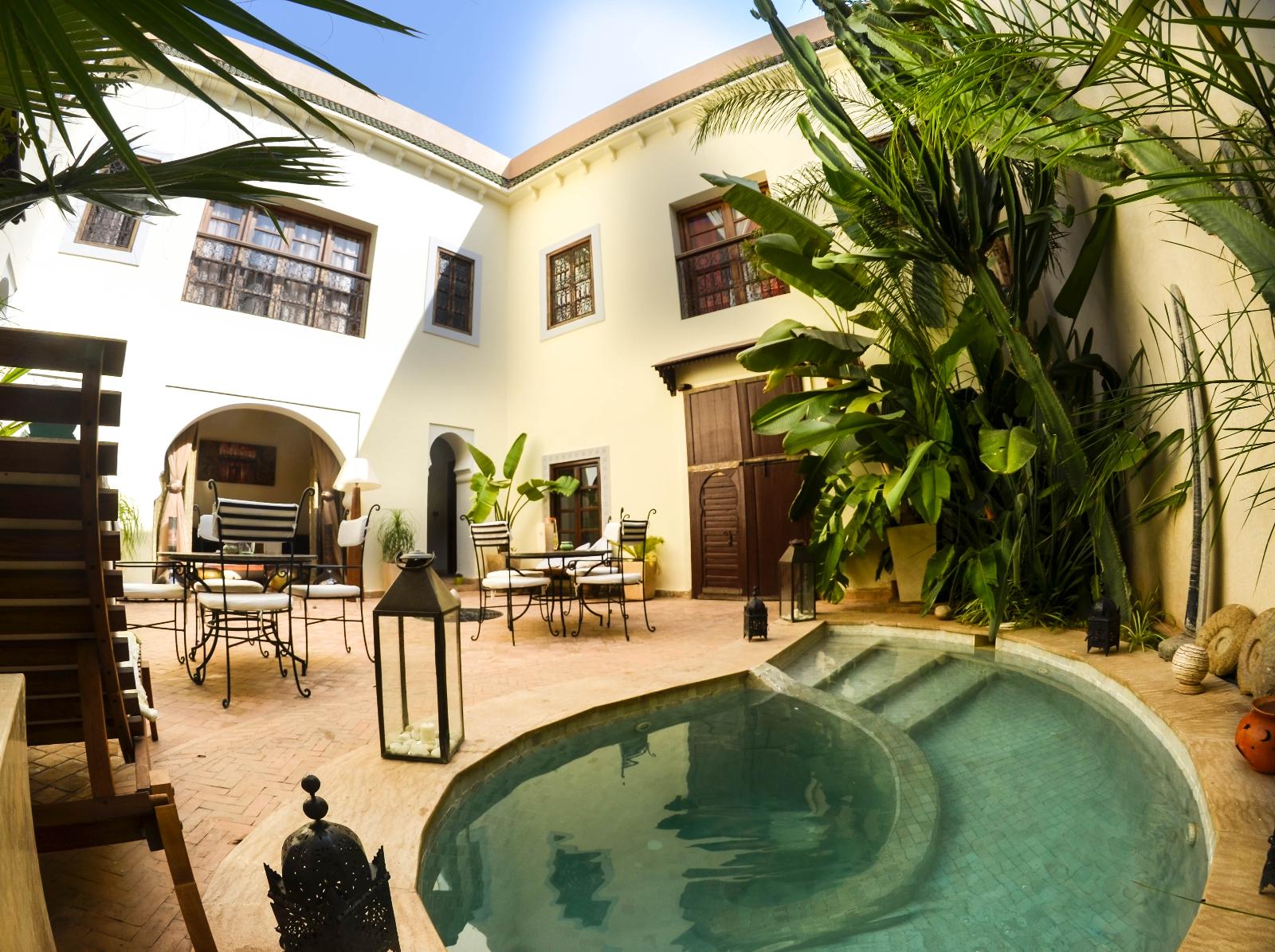 brochette
10.00 EUR (Par réservation)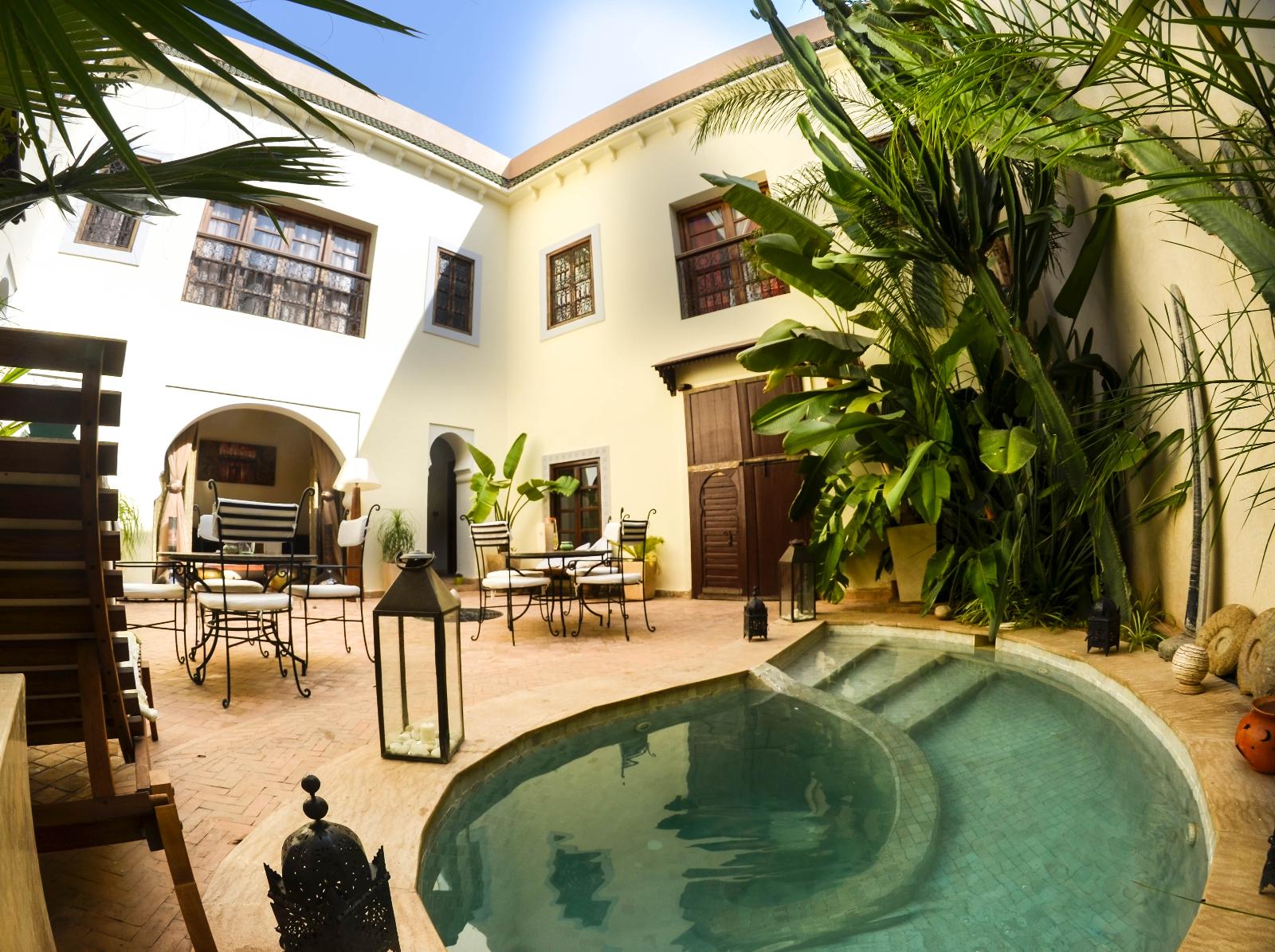 brochette de pouet
8.00 EUR (Par réservation)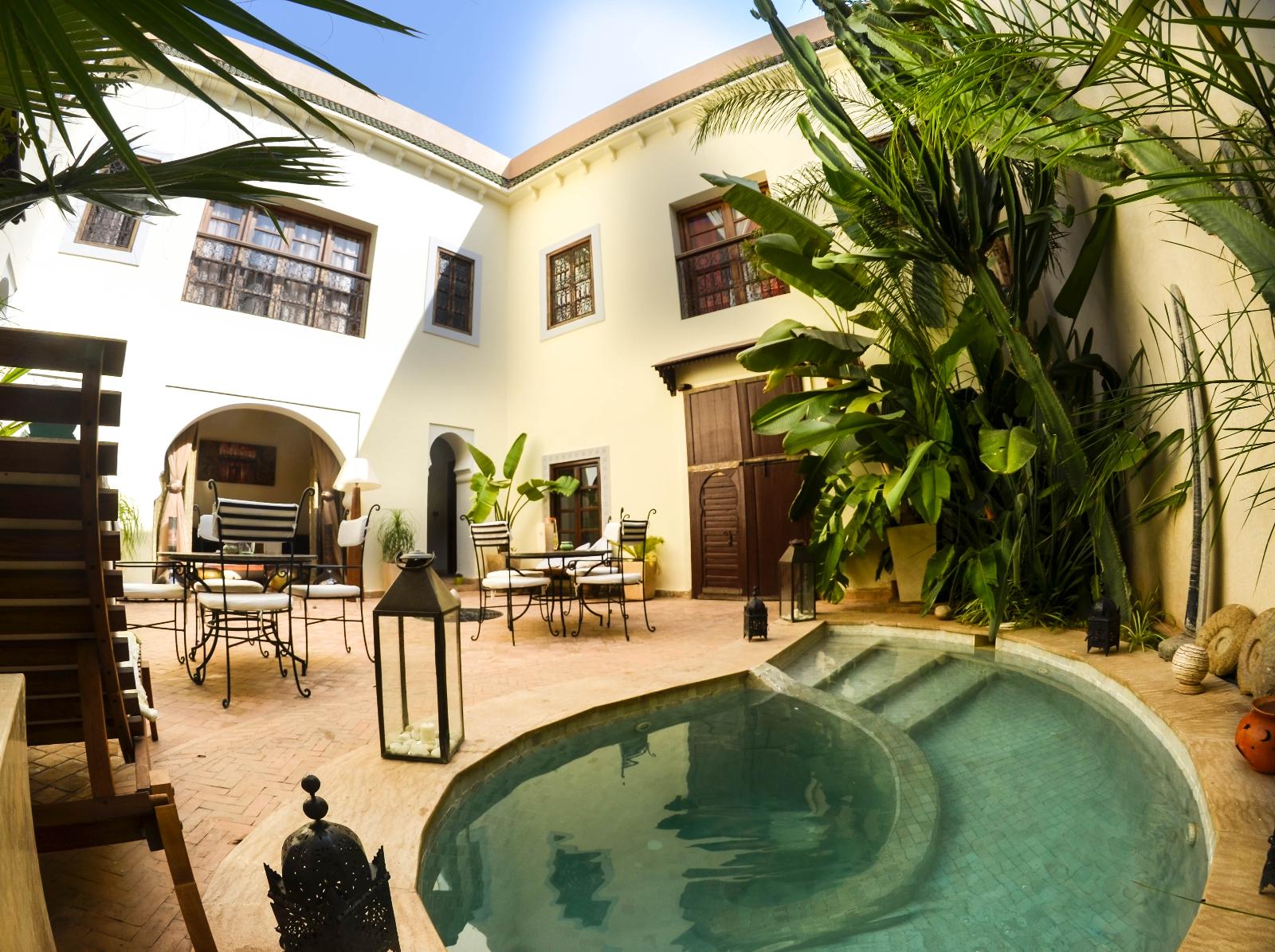 buggy double
90.00 EUR (Par réservation)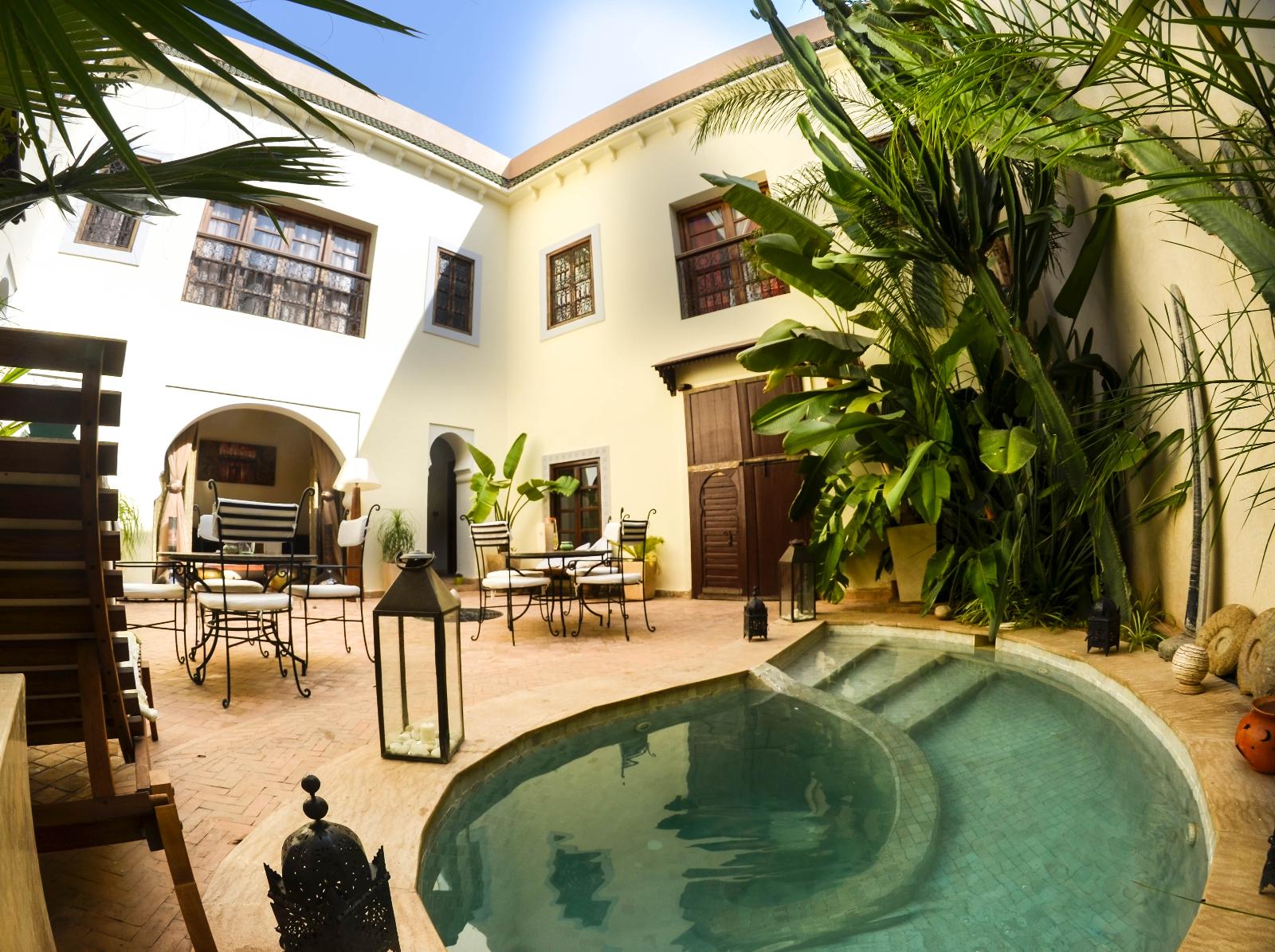 club sandwich
7.00 EUR (Par réservation)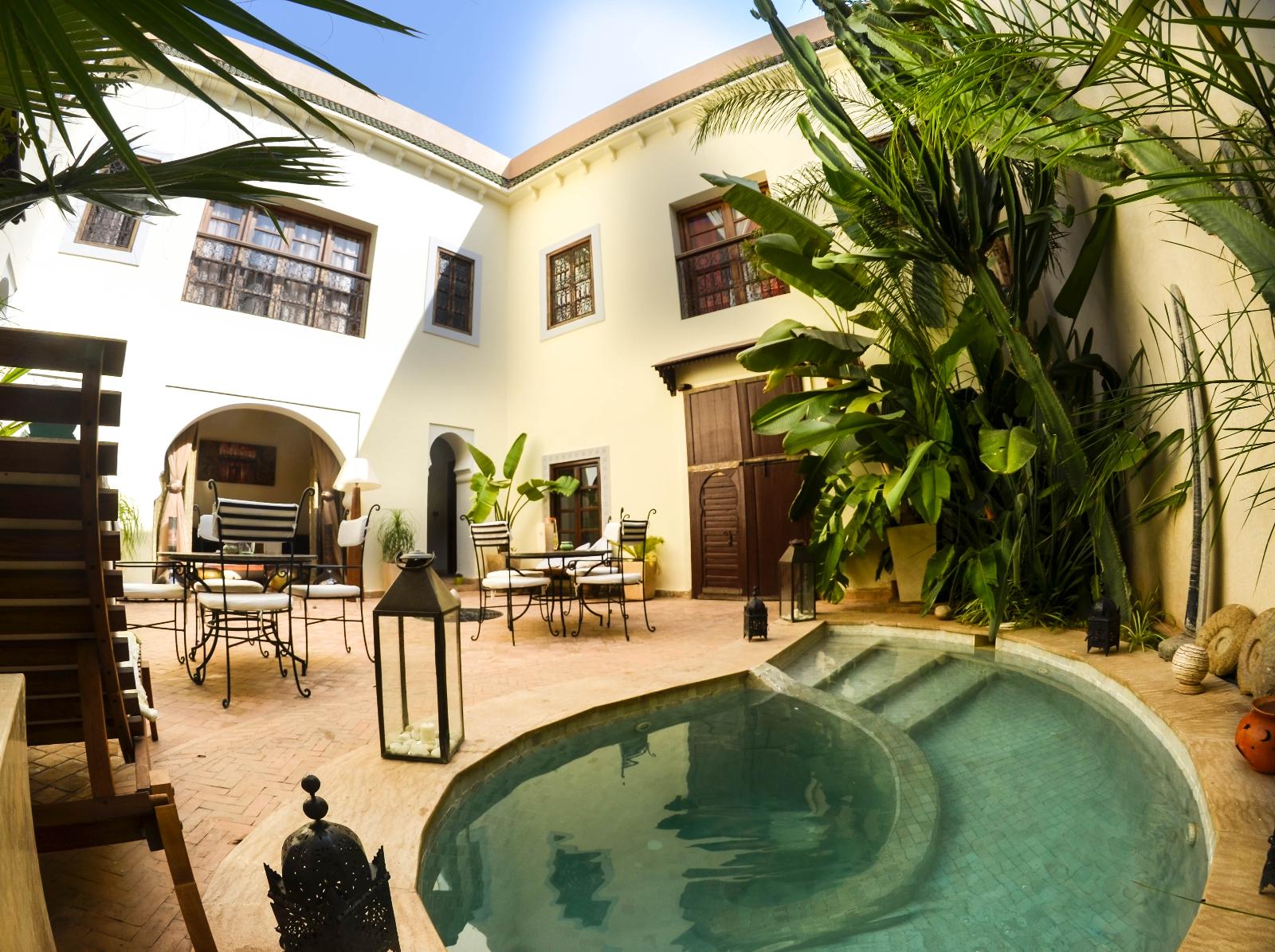 cotelette
15.00 EUR (Par réservation)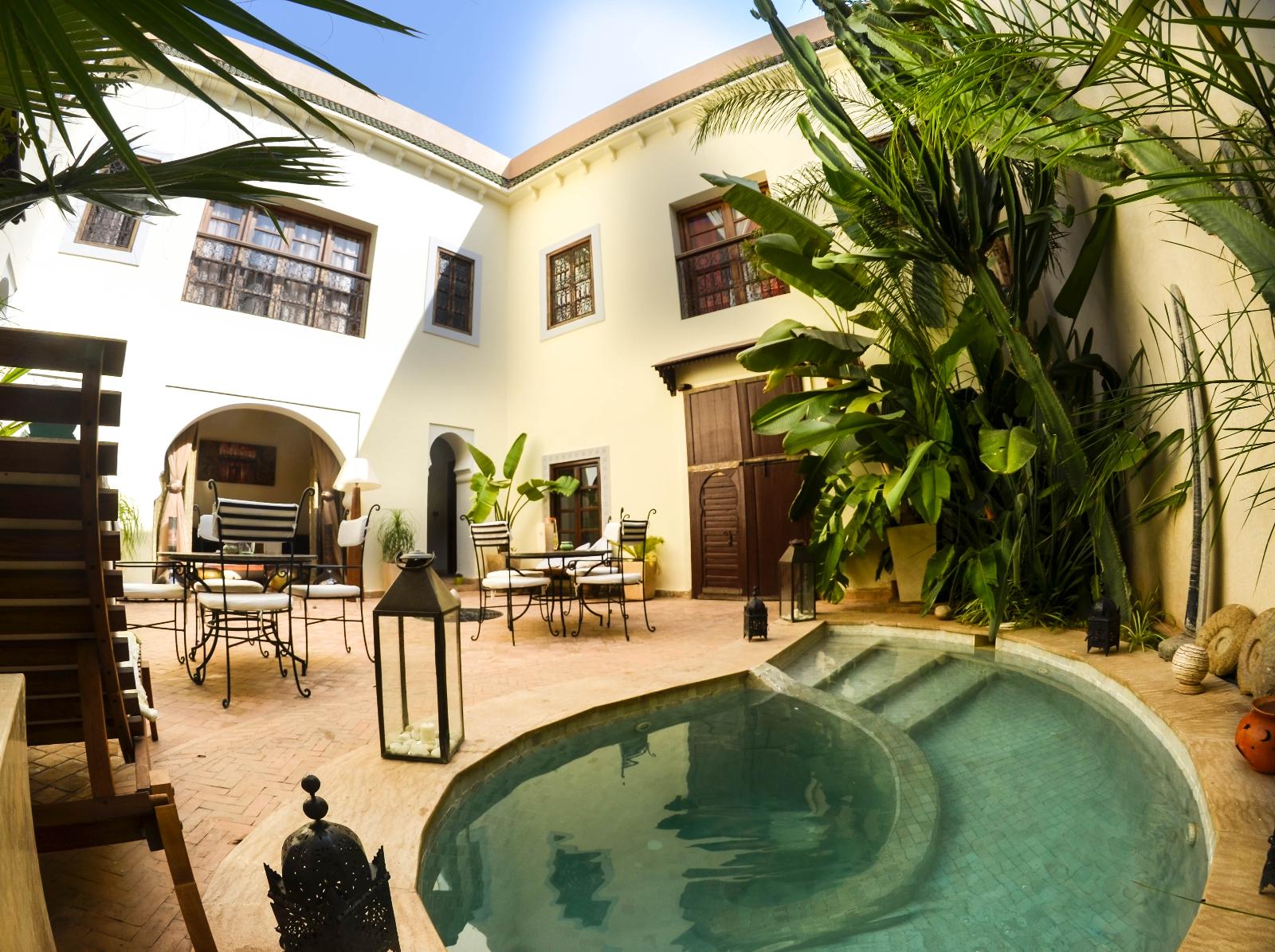 couscous
12.00 EUR (Par réservation)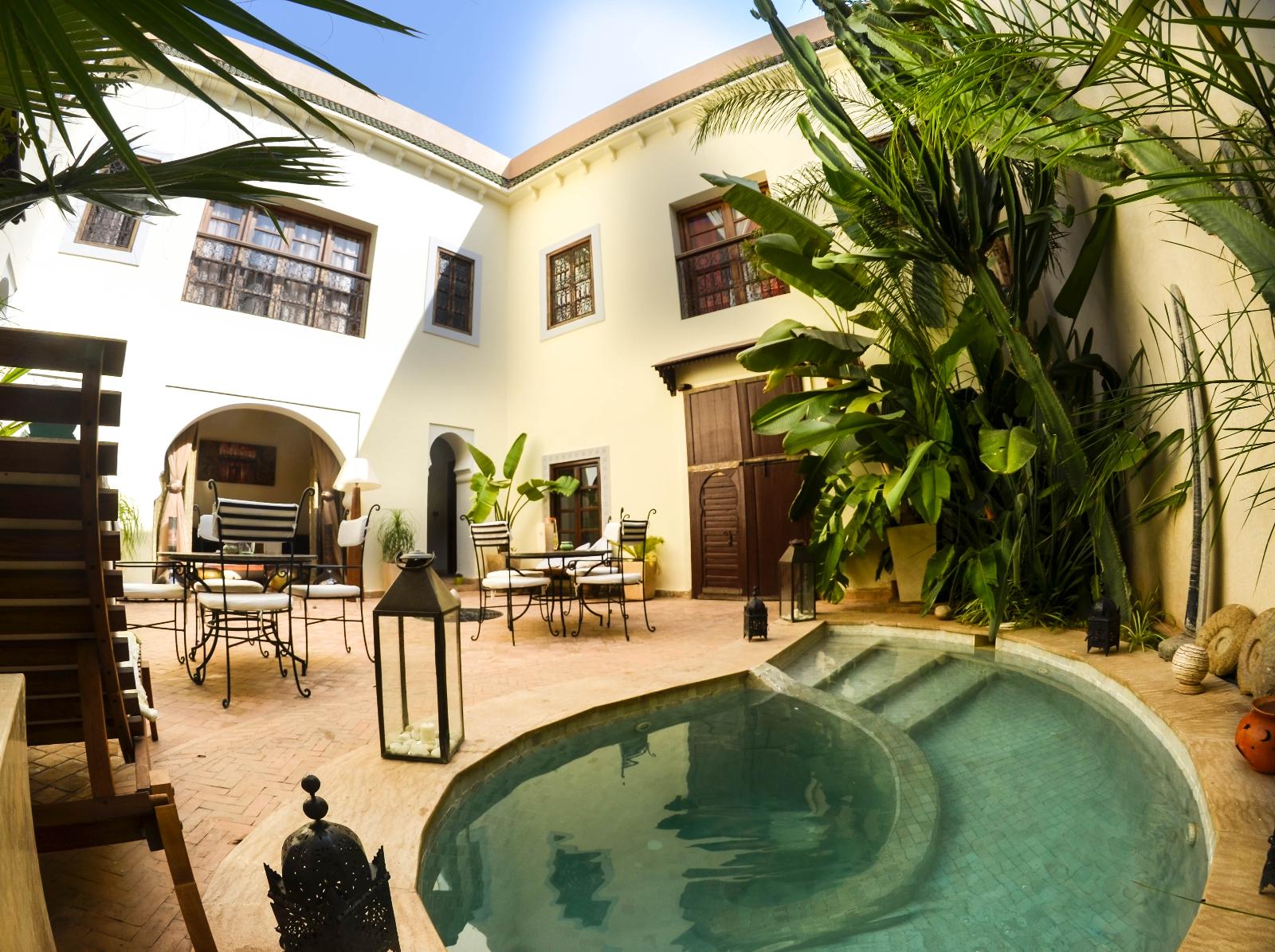 couscous poulet
10.00 EUR (Par réservation)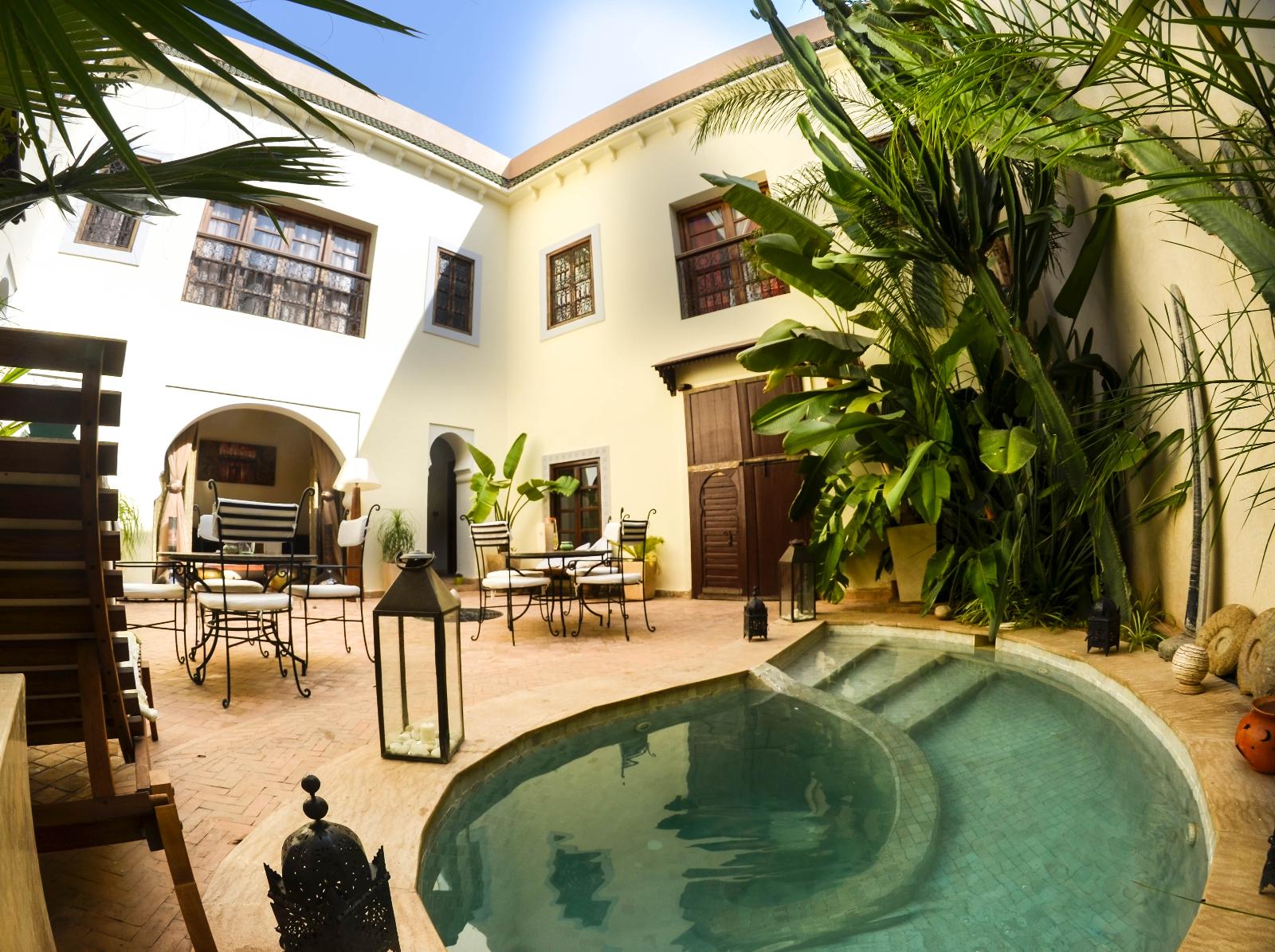 couscous royal
14.00 EUR (Par réservation)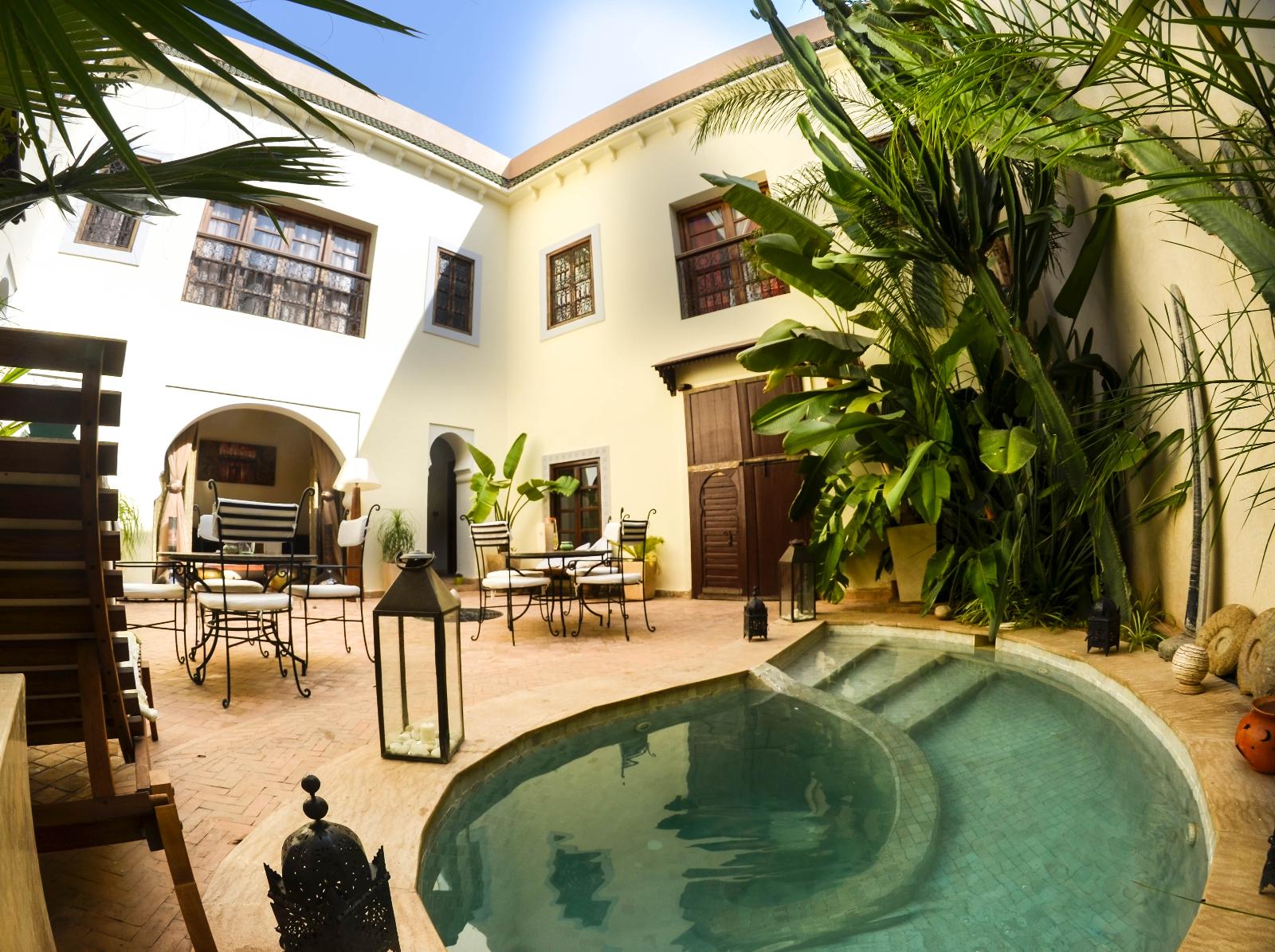 creme de carotte
7.00 EUR (Par réservation)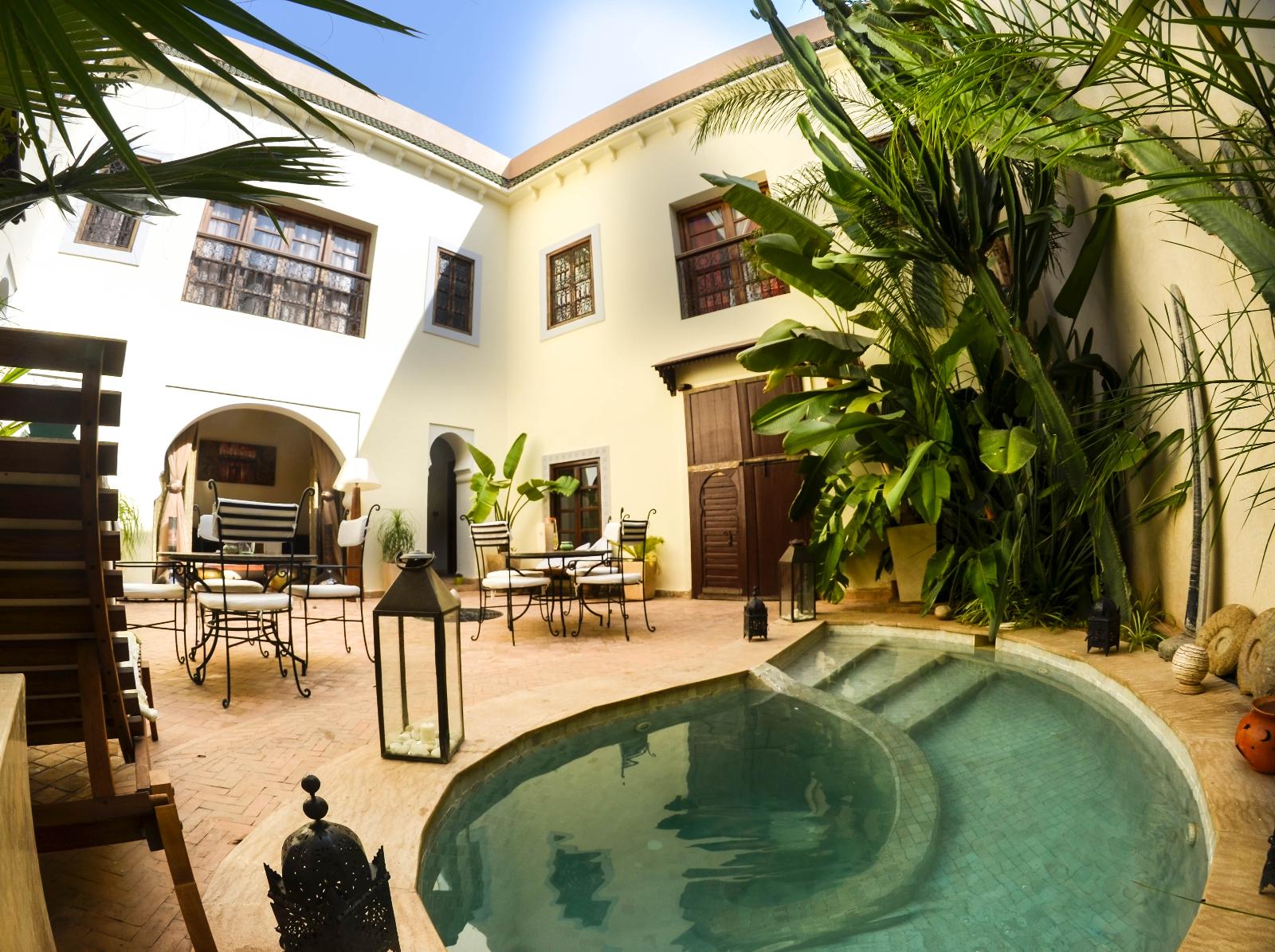 dessert
5.00 EUR (Par réservation)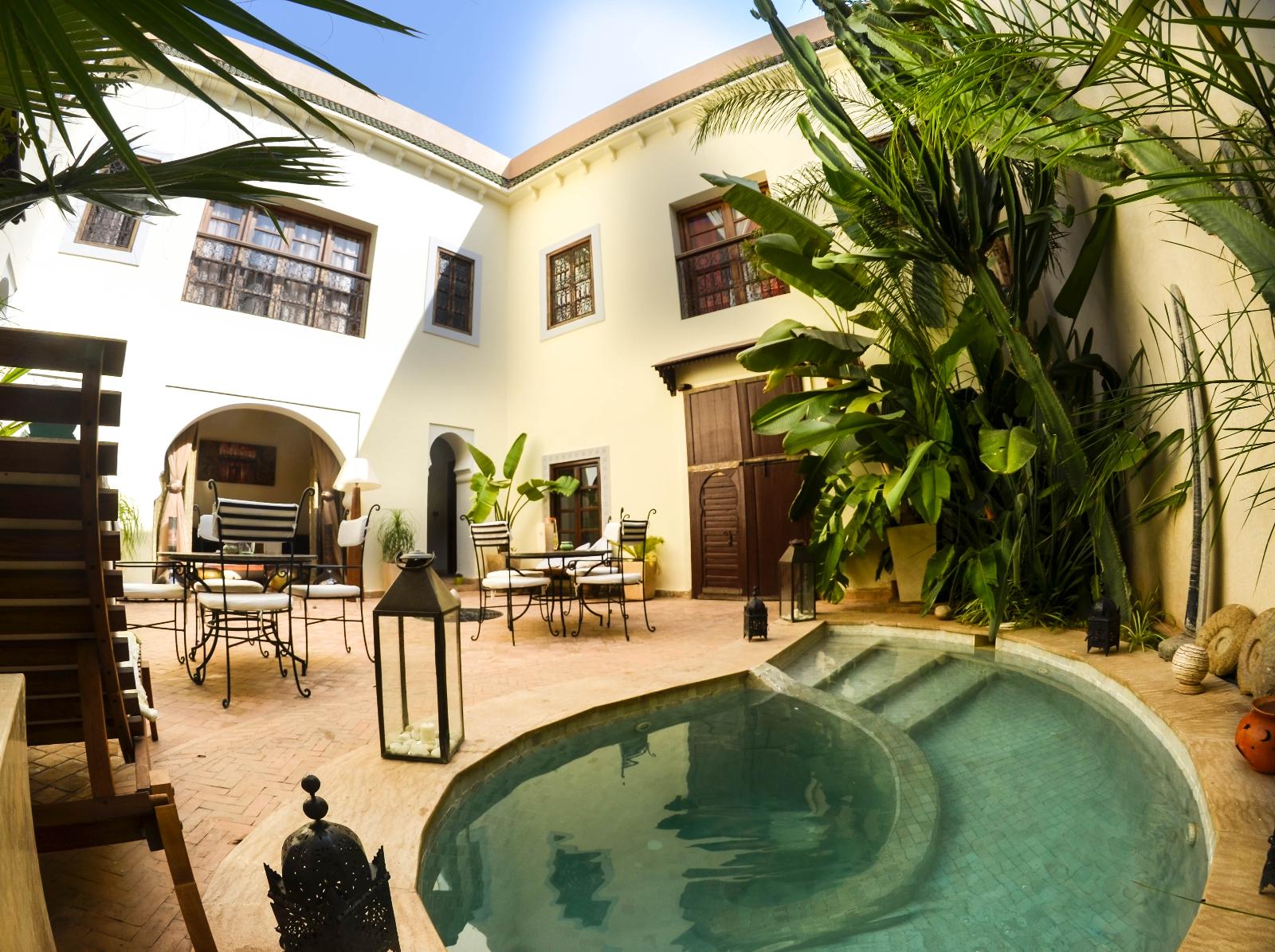 essaouira private
110.00 EUR (Par réservation)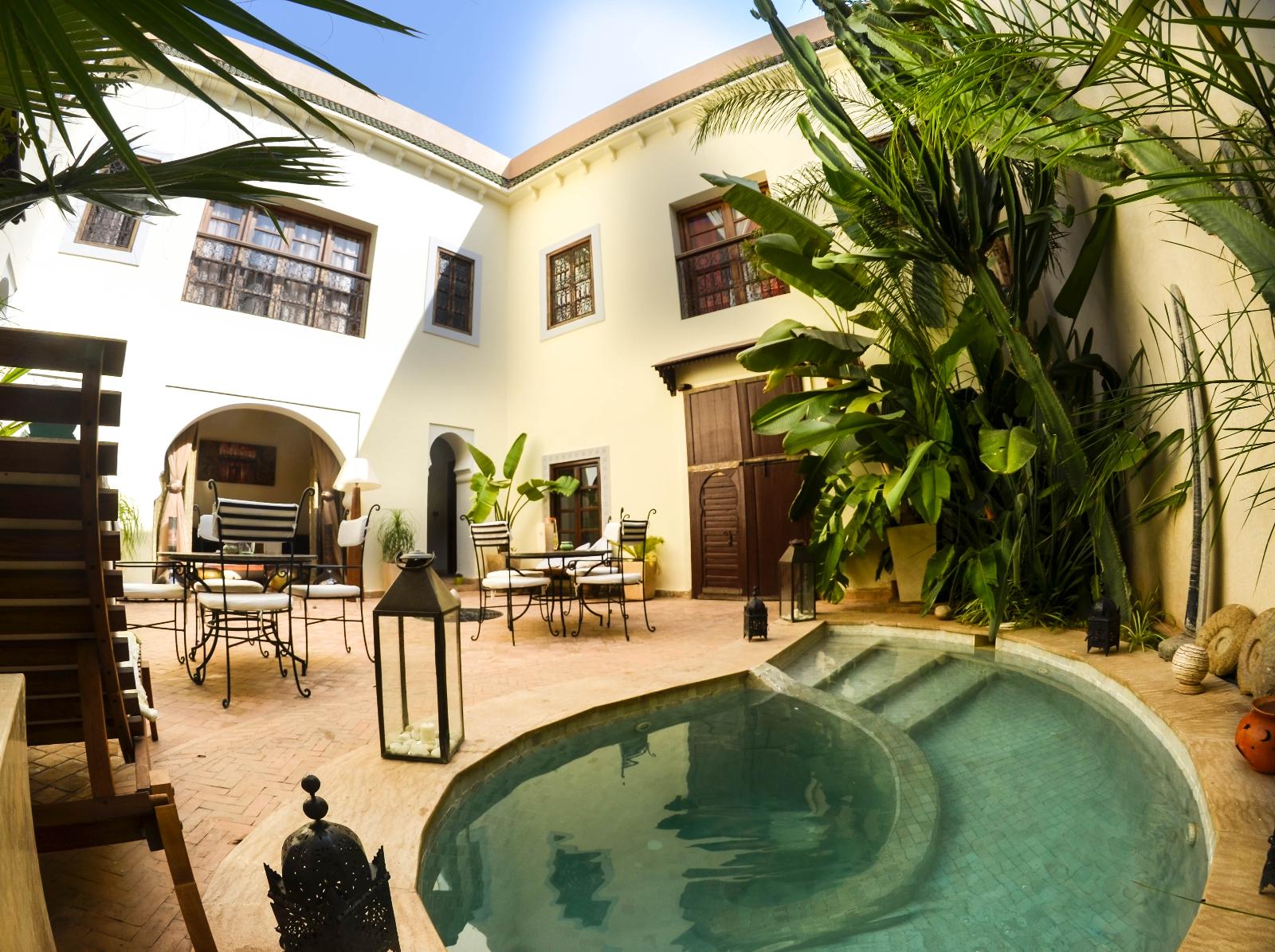 MASSAGE RELAXANT A' L'HUILE D'ARGAN (30 min)
30.00 EUR (Par quantité)
Une demie heure de massage traditionnel marocain pour une relaxation complète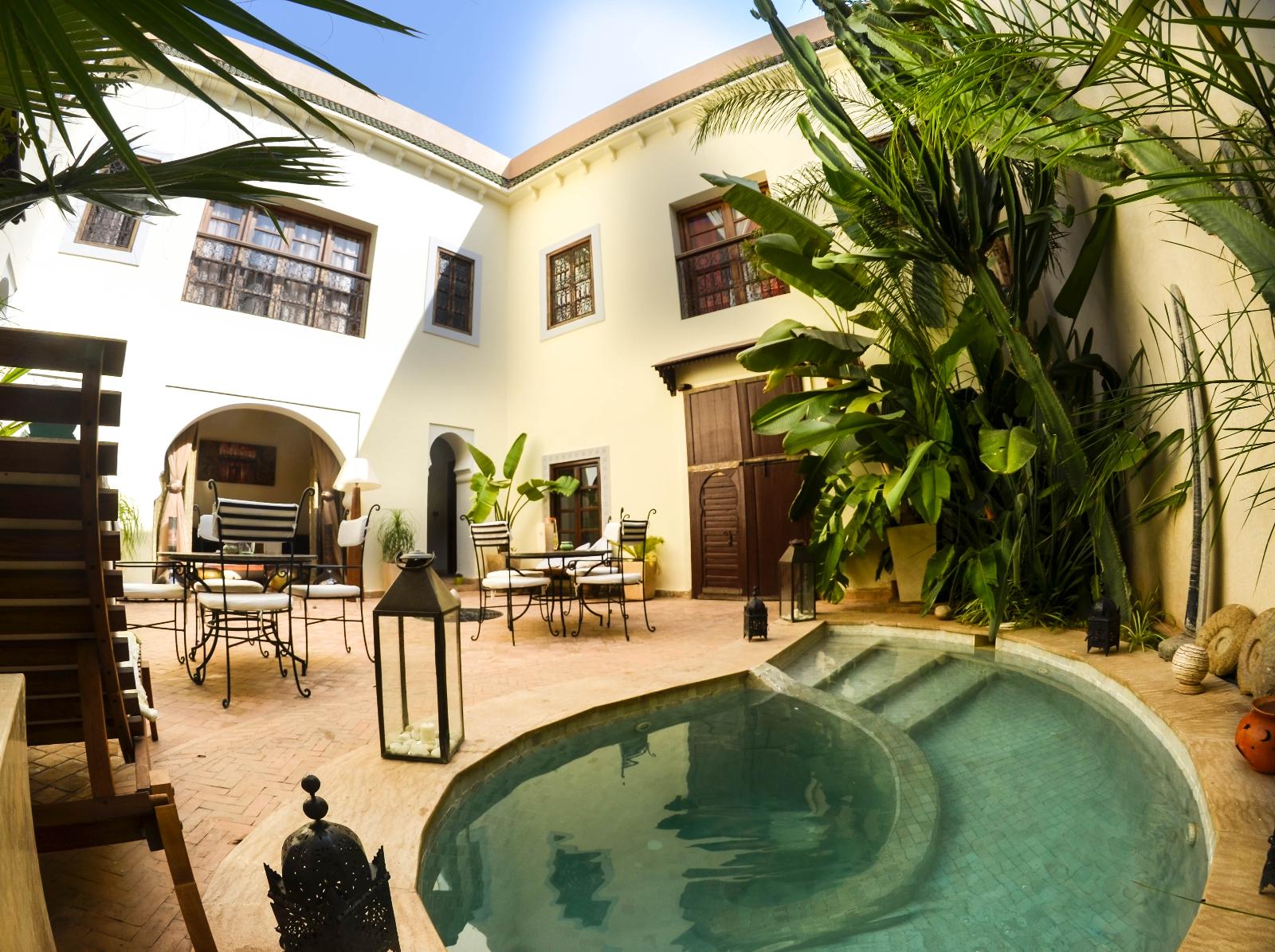 NUIT EXTRA TAROUDANT
90.00 EUR (Par quantité par jour)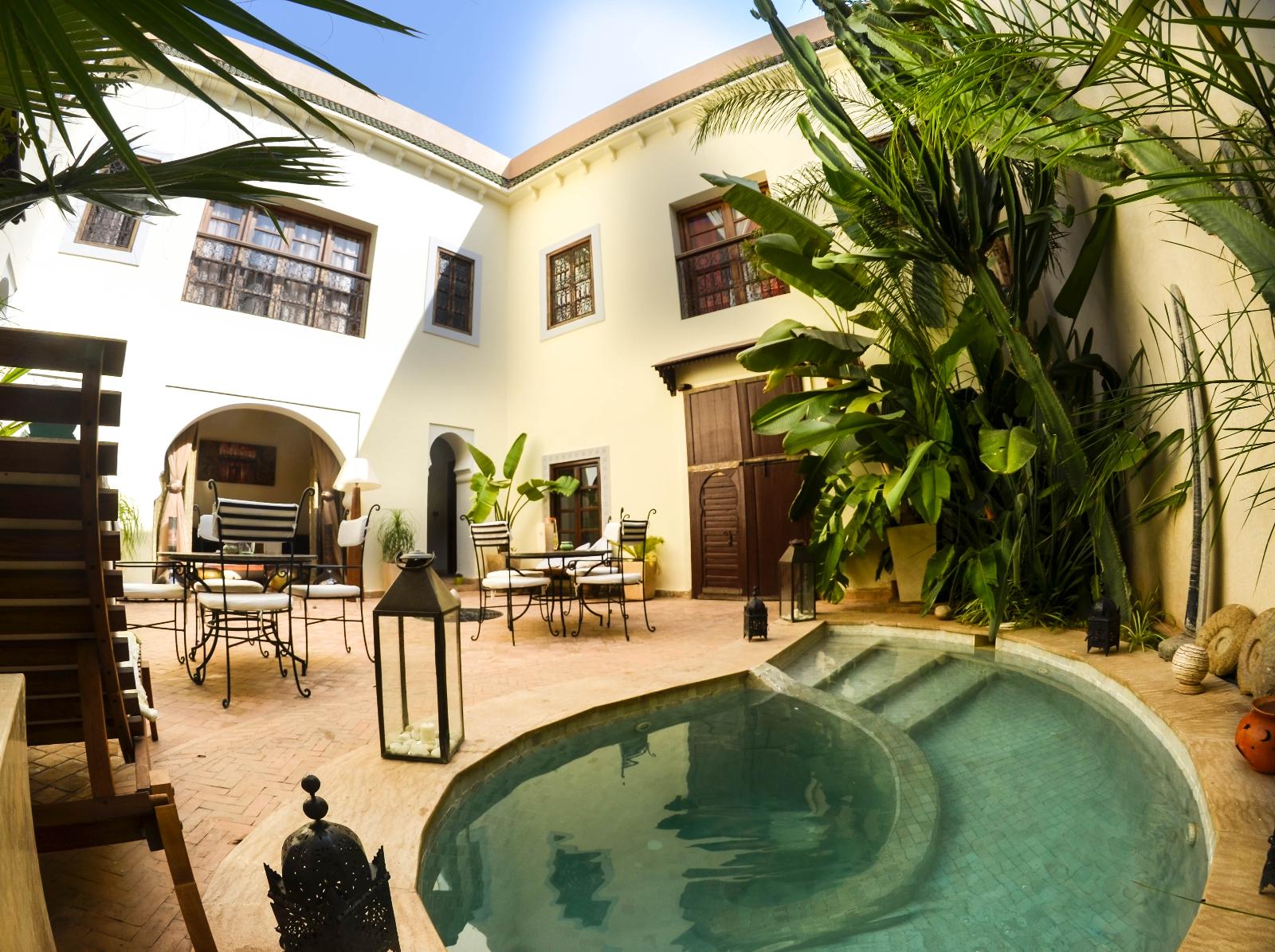 NUIT EXTRA ZAGORA
90.00 EUR (Par quantité par jour)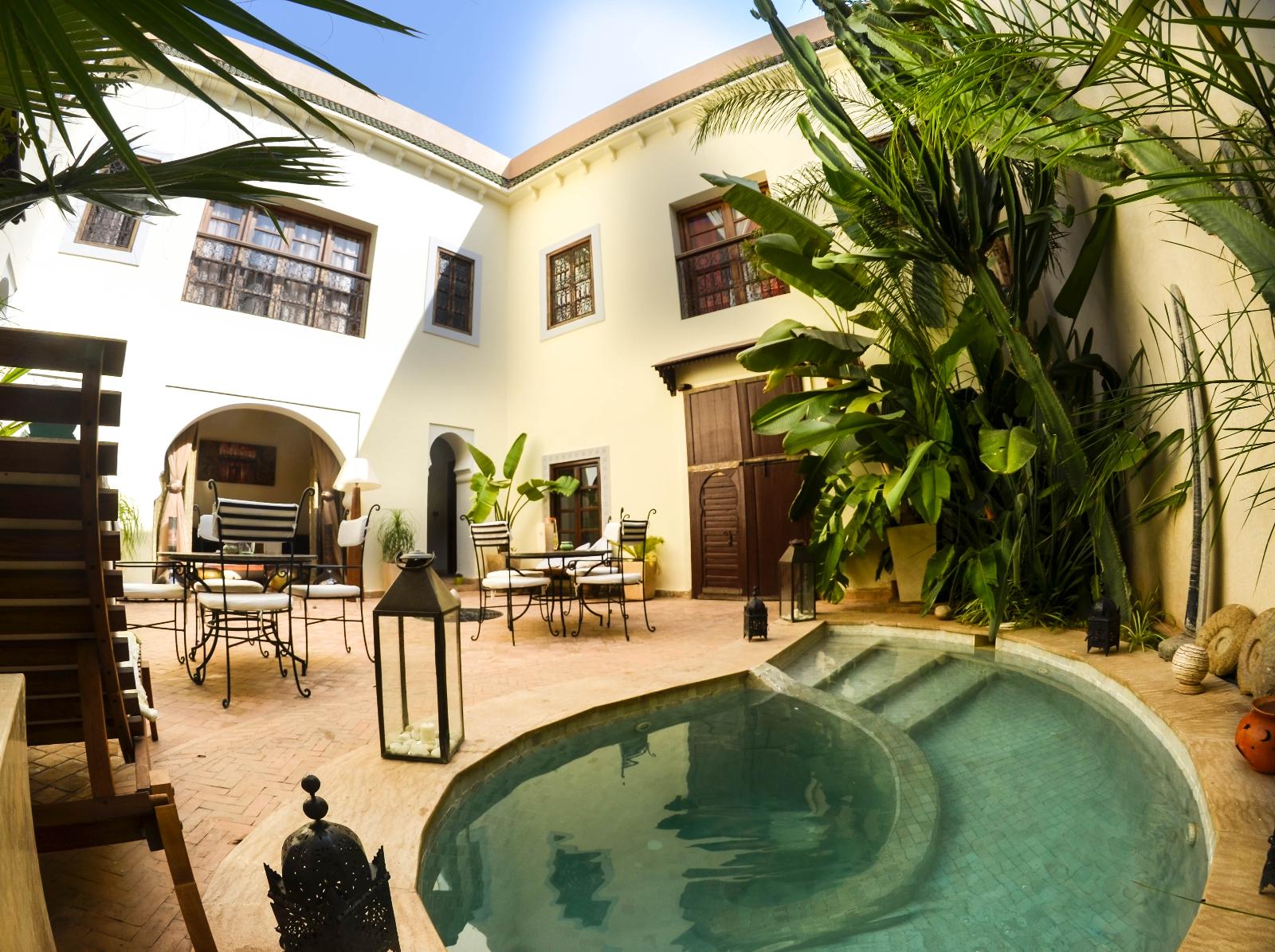 omelette
5.00 EUR (Par réservation)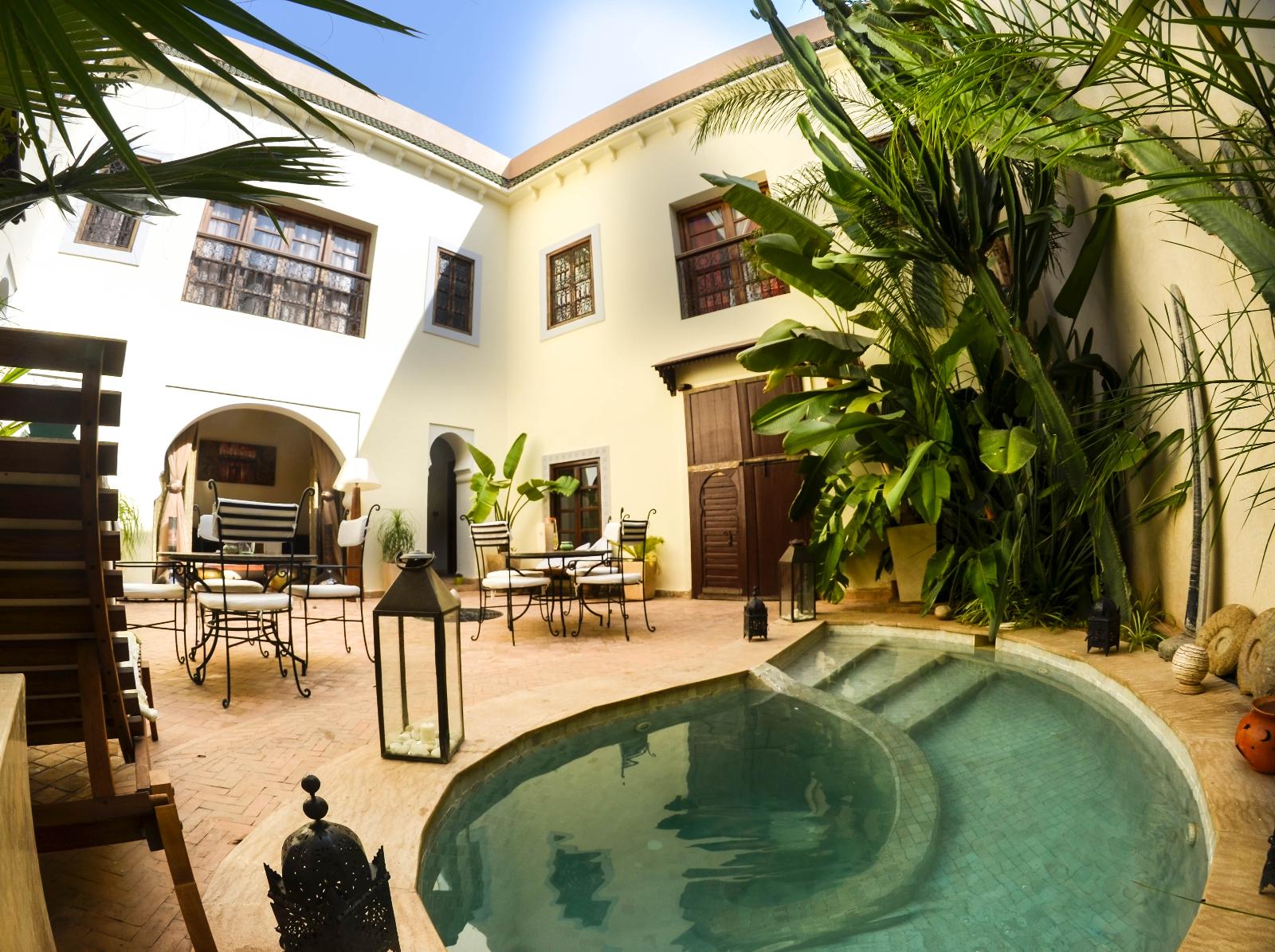 pastilla
12.00 EUR (Par réservation)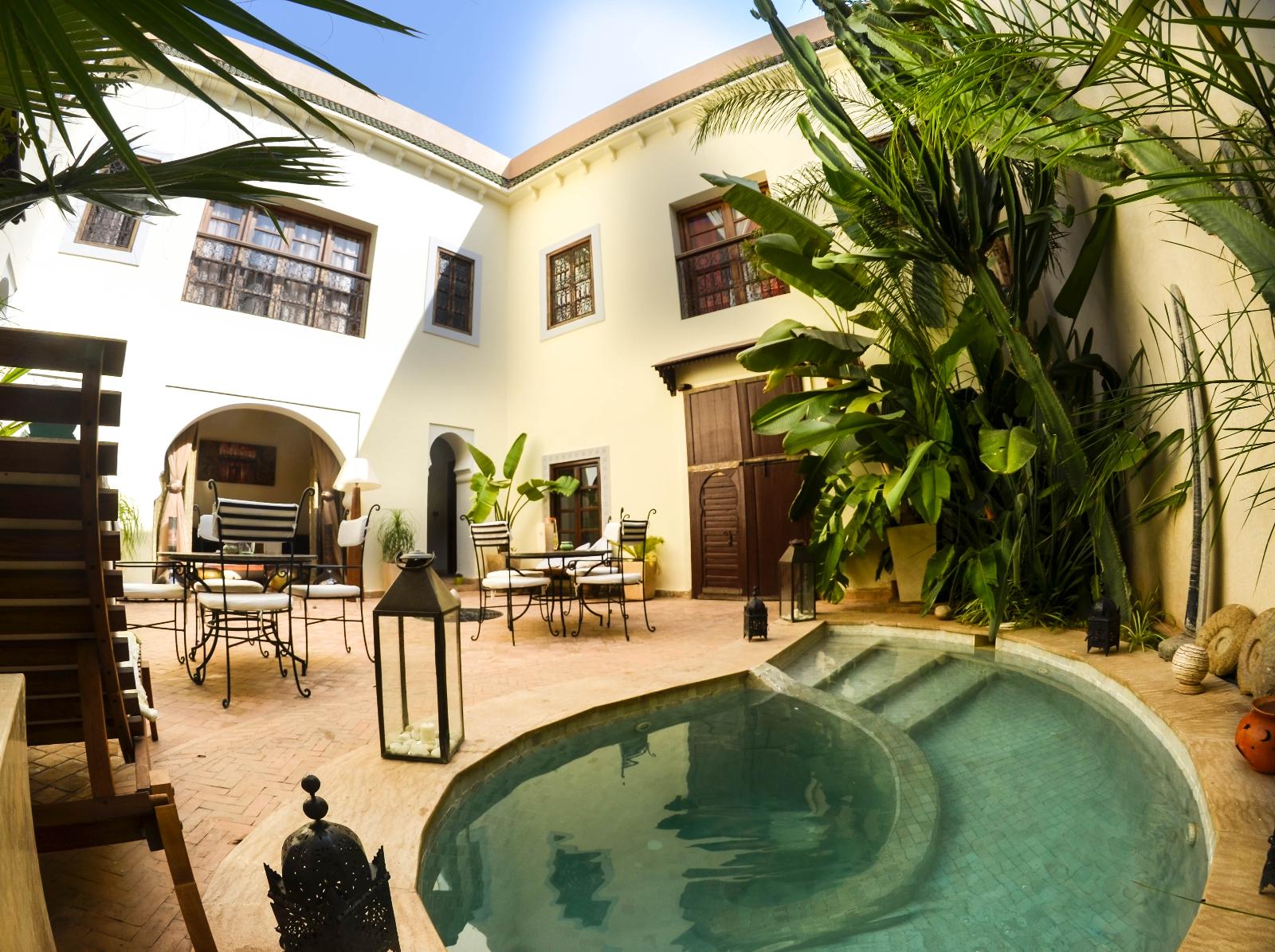 salade cesar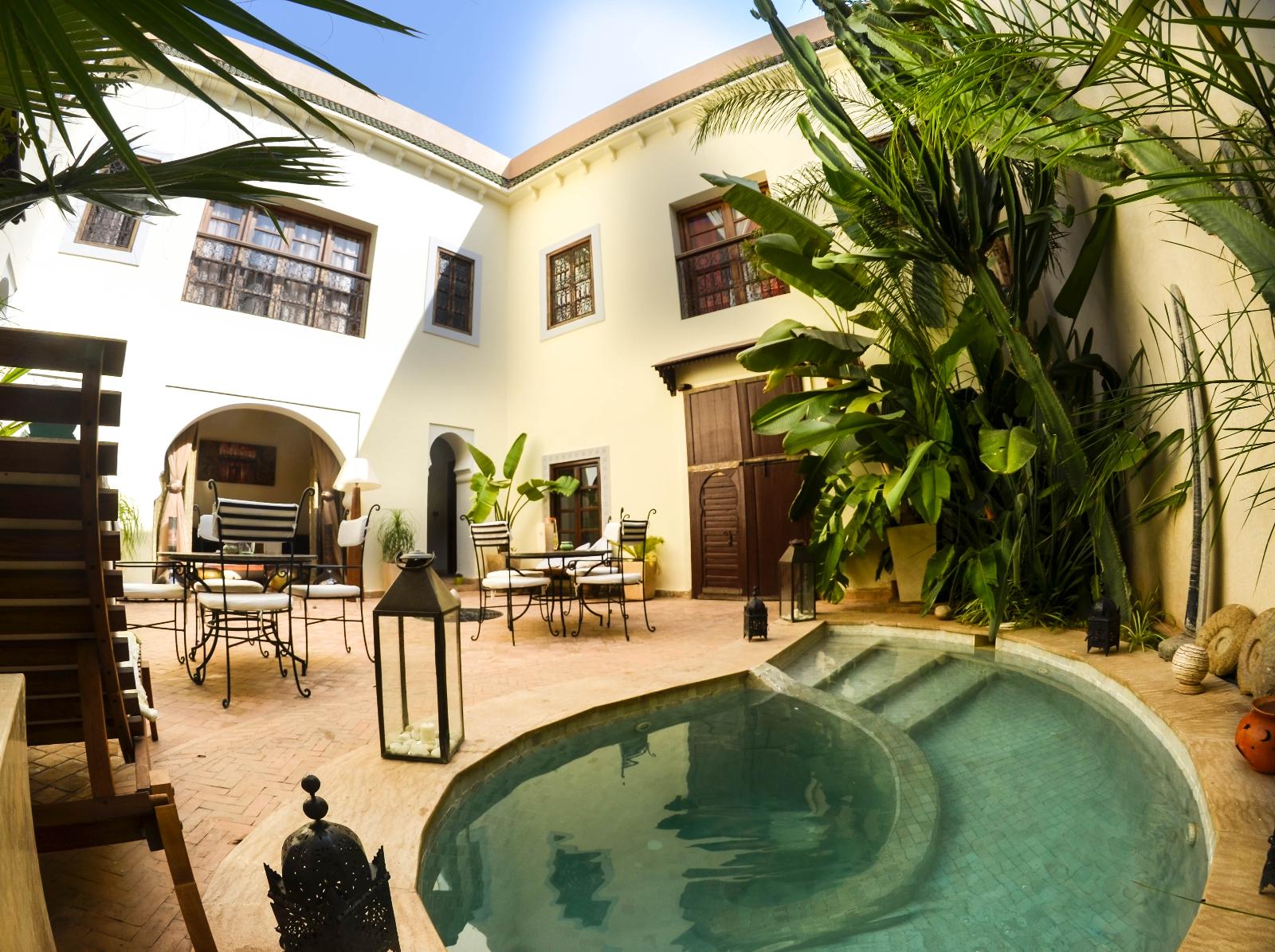 salade fruit
4.00 EUR (Par réservation)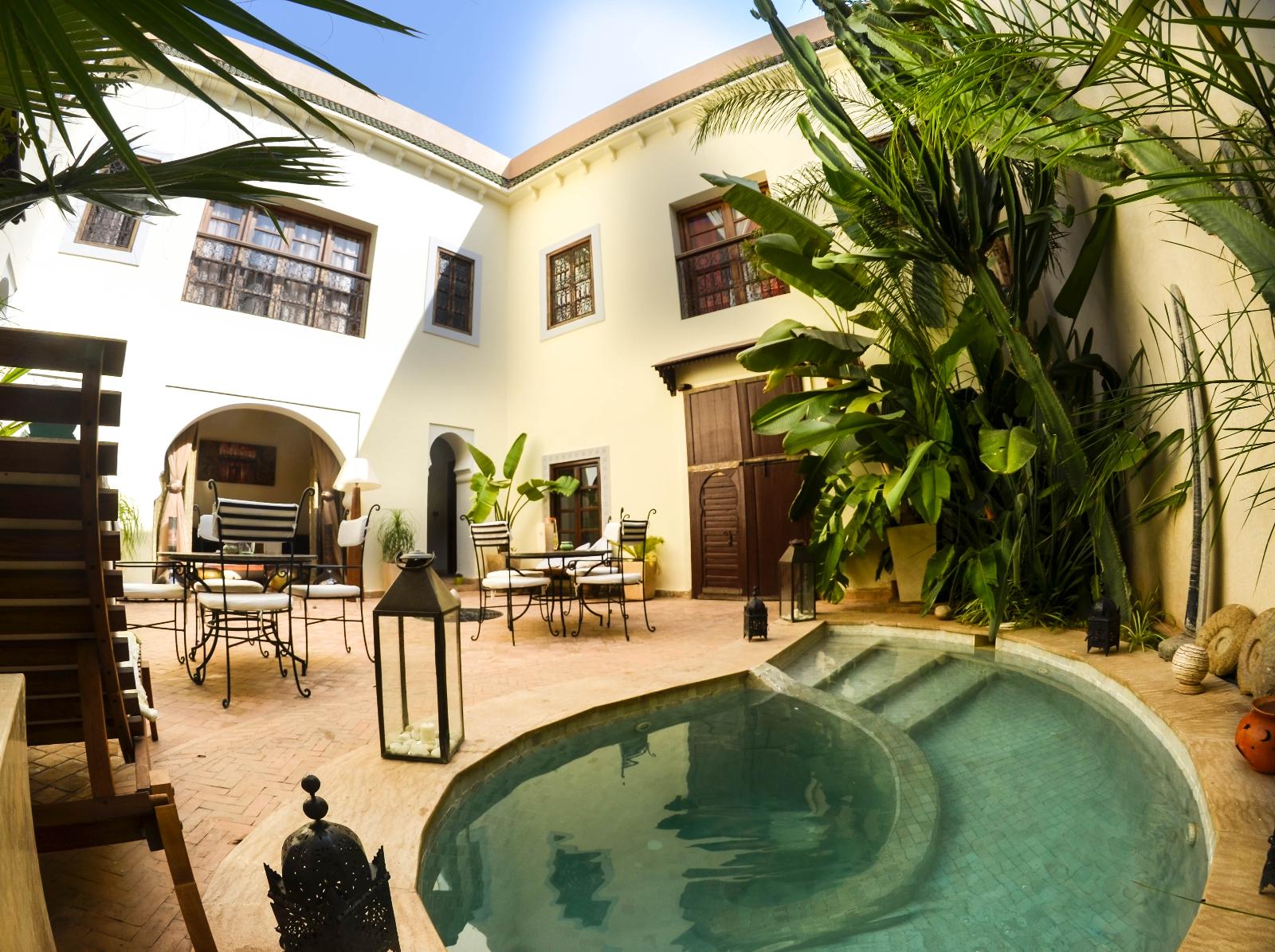 salade marocaine
12.00 EUR (Par réservation)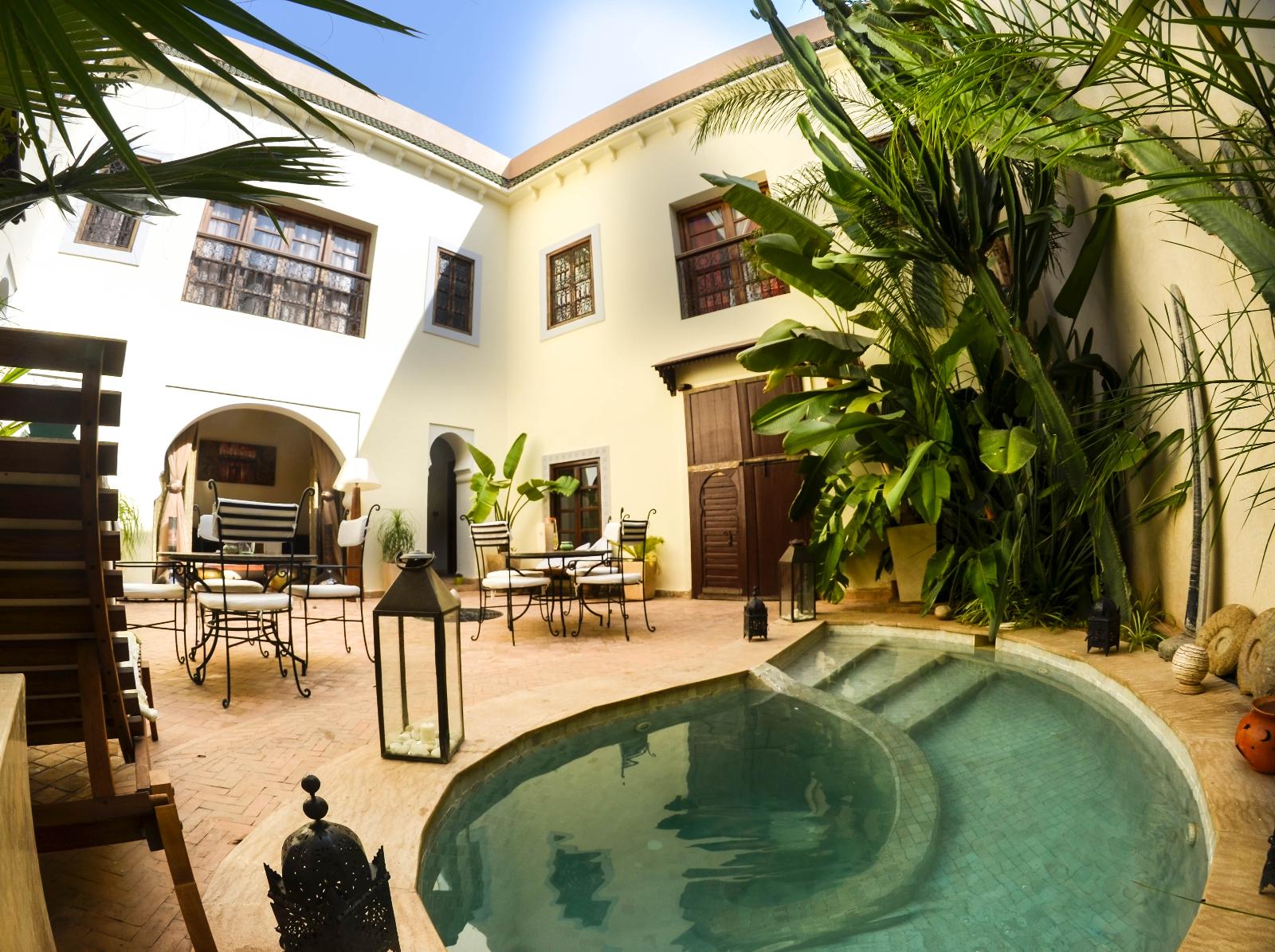 salade nicoise
9.00 EUR (Par réservation)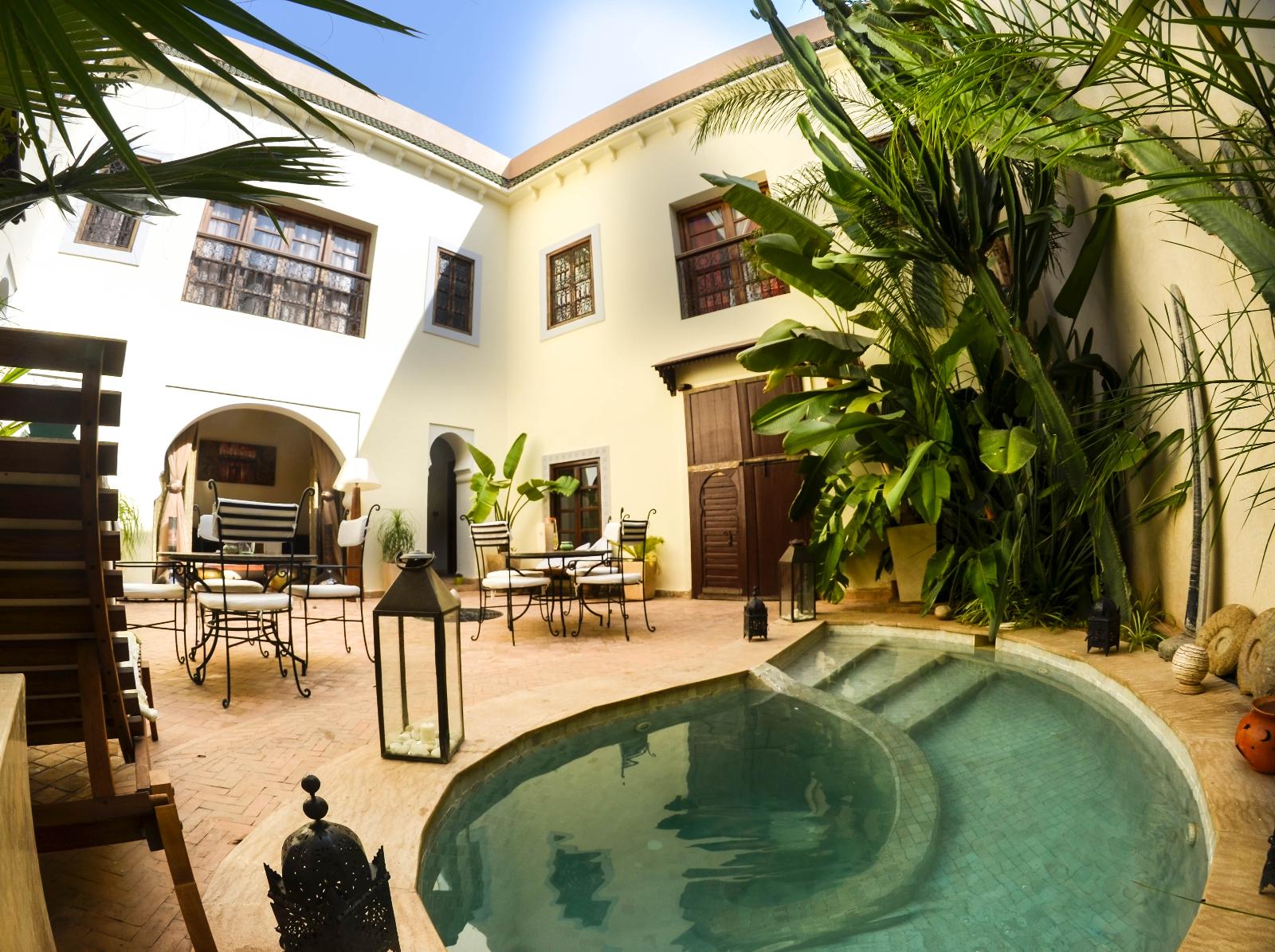 soupe harira
8.00 EUR (Par réservation)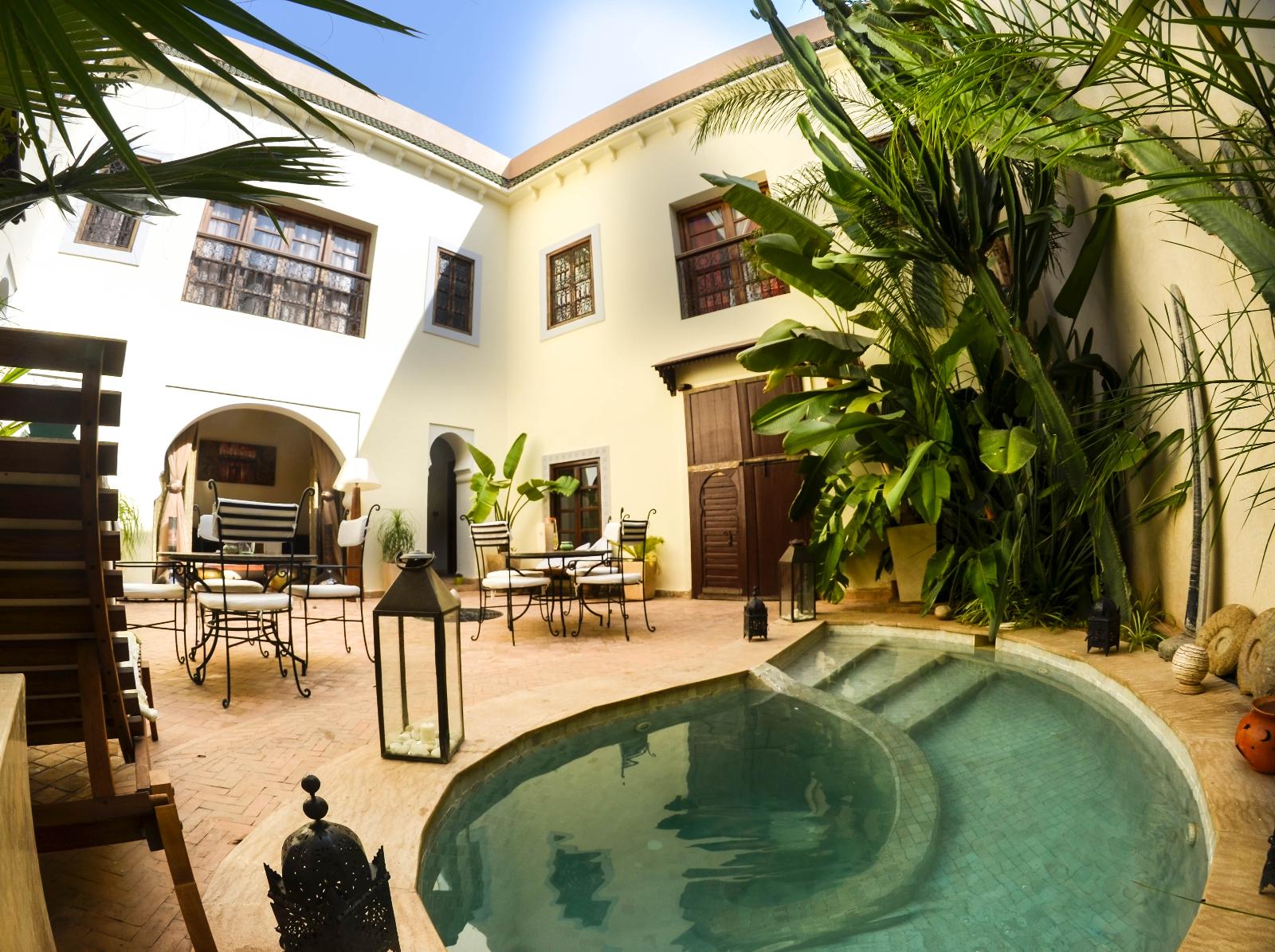 tagine d'agneaux
12.00 EUR (Par réservation)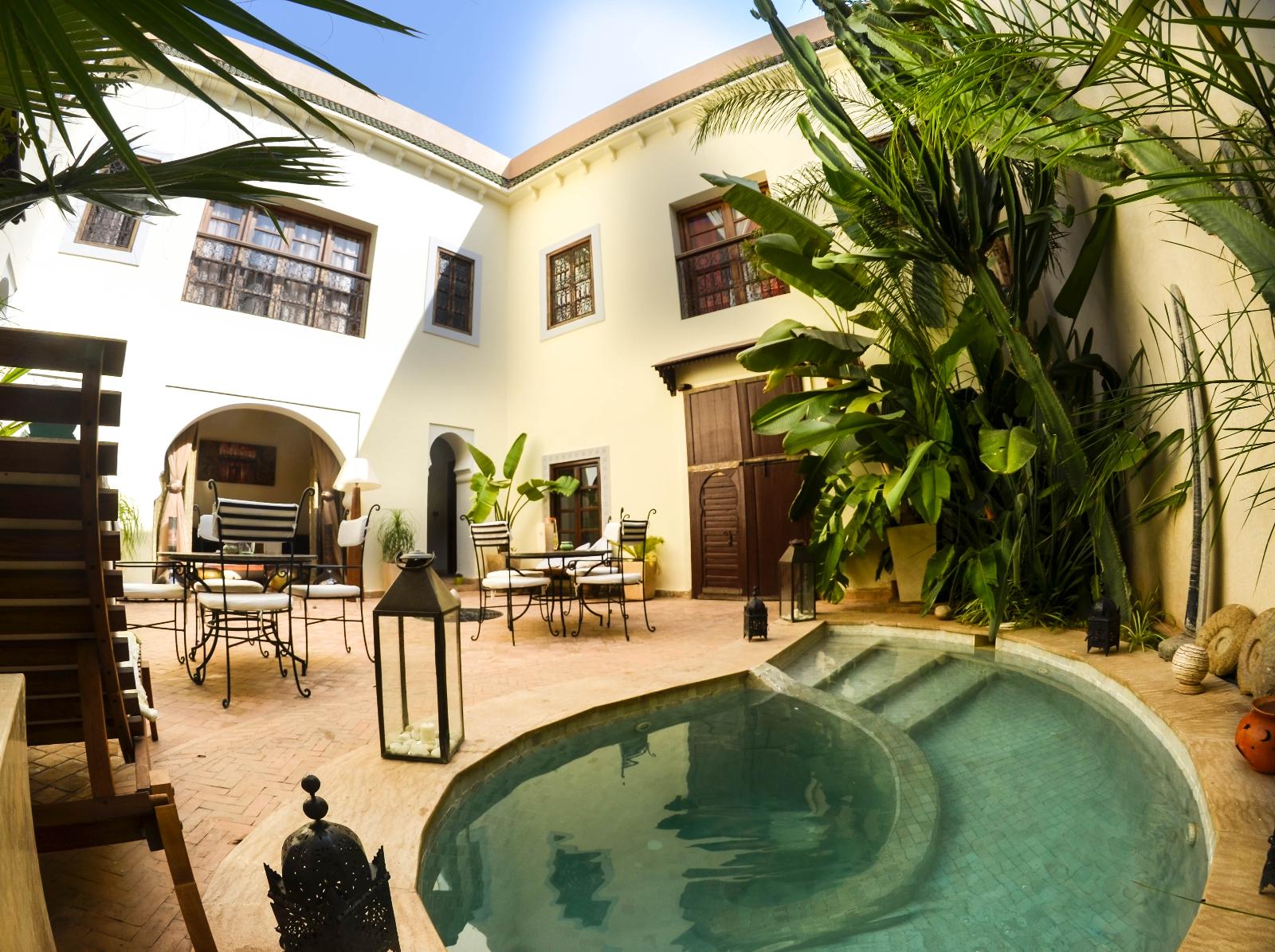 tajine de boeuf
12.00 EUR (Par réservation)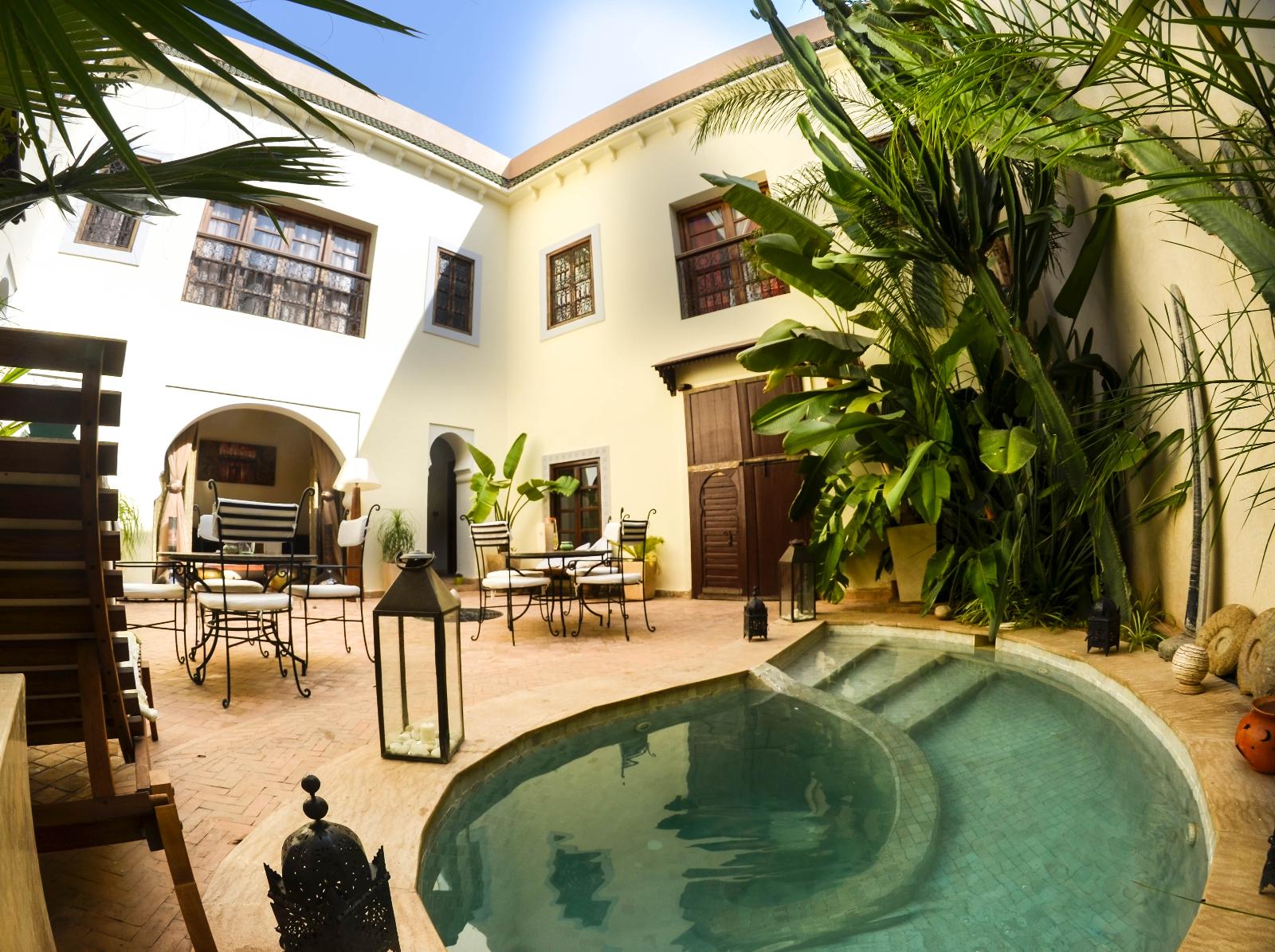 tajine de poisson
10.00 EUR (Par réservation)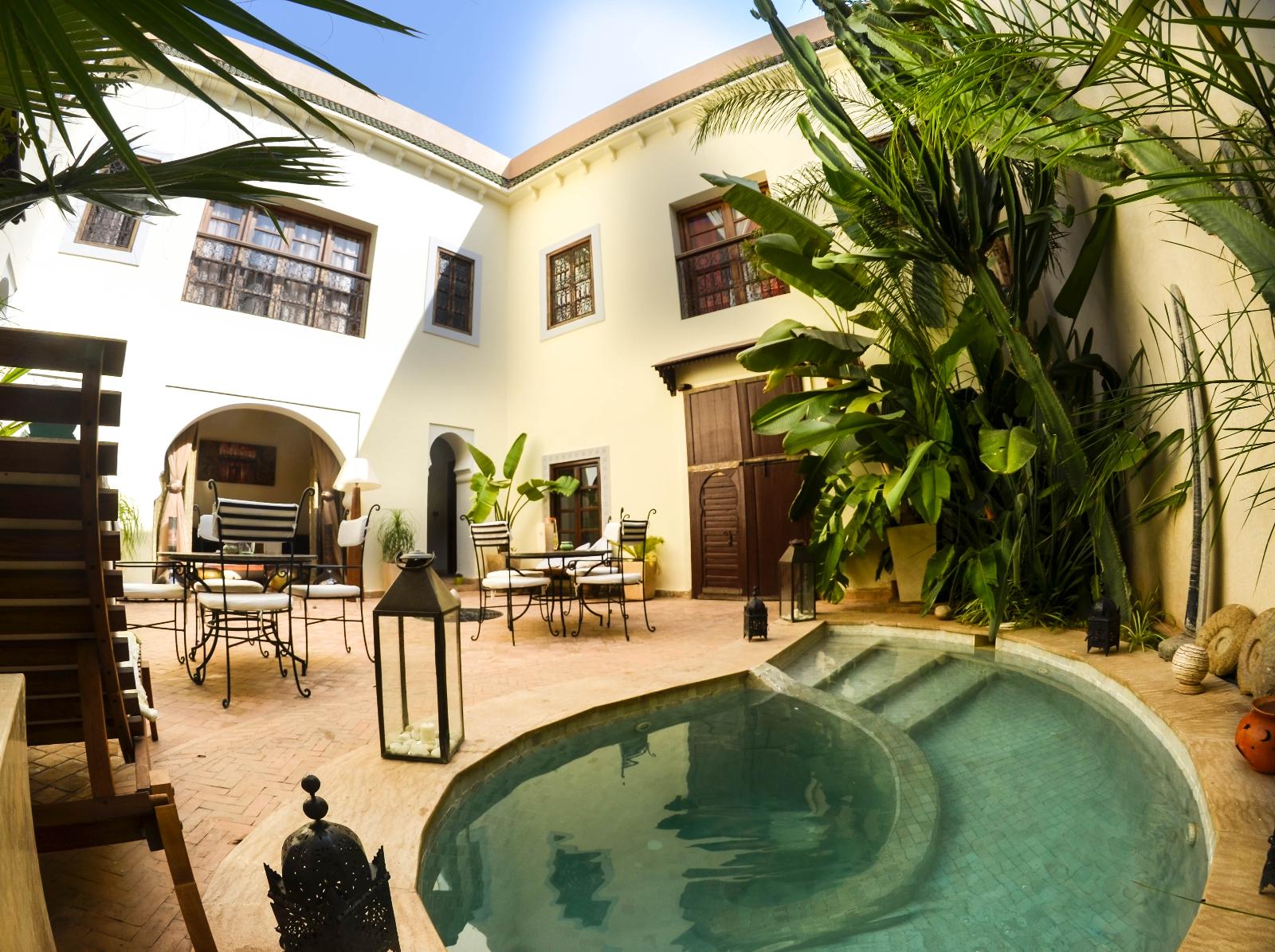 tajine de poulet
8.00 EUR (Par réservation)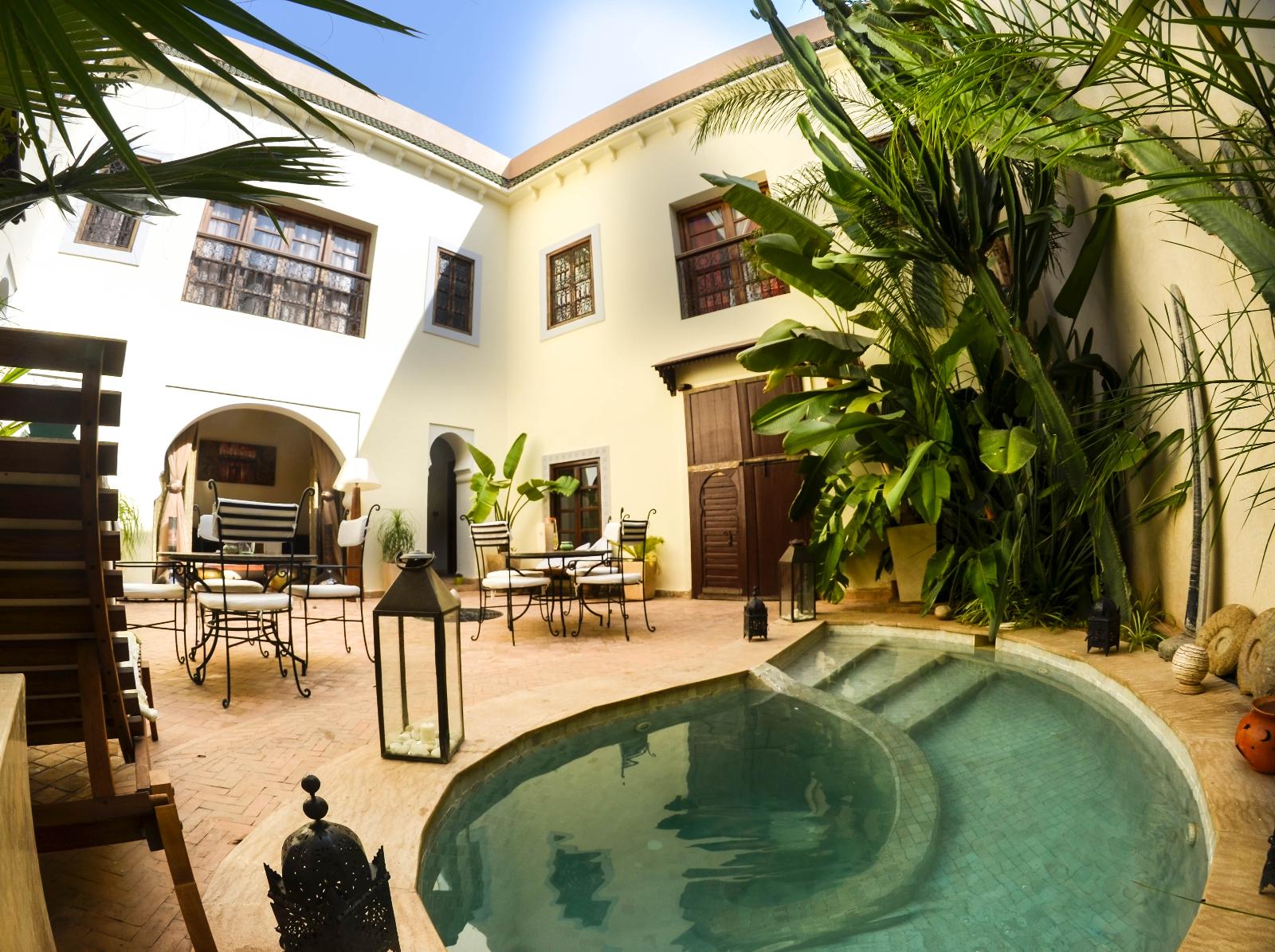 tajine kefta au oeuf
8.00 EUR (Par réservation)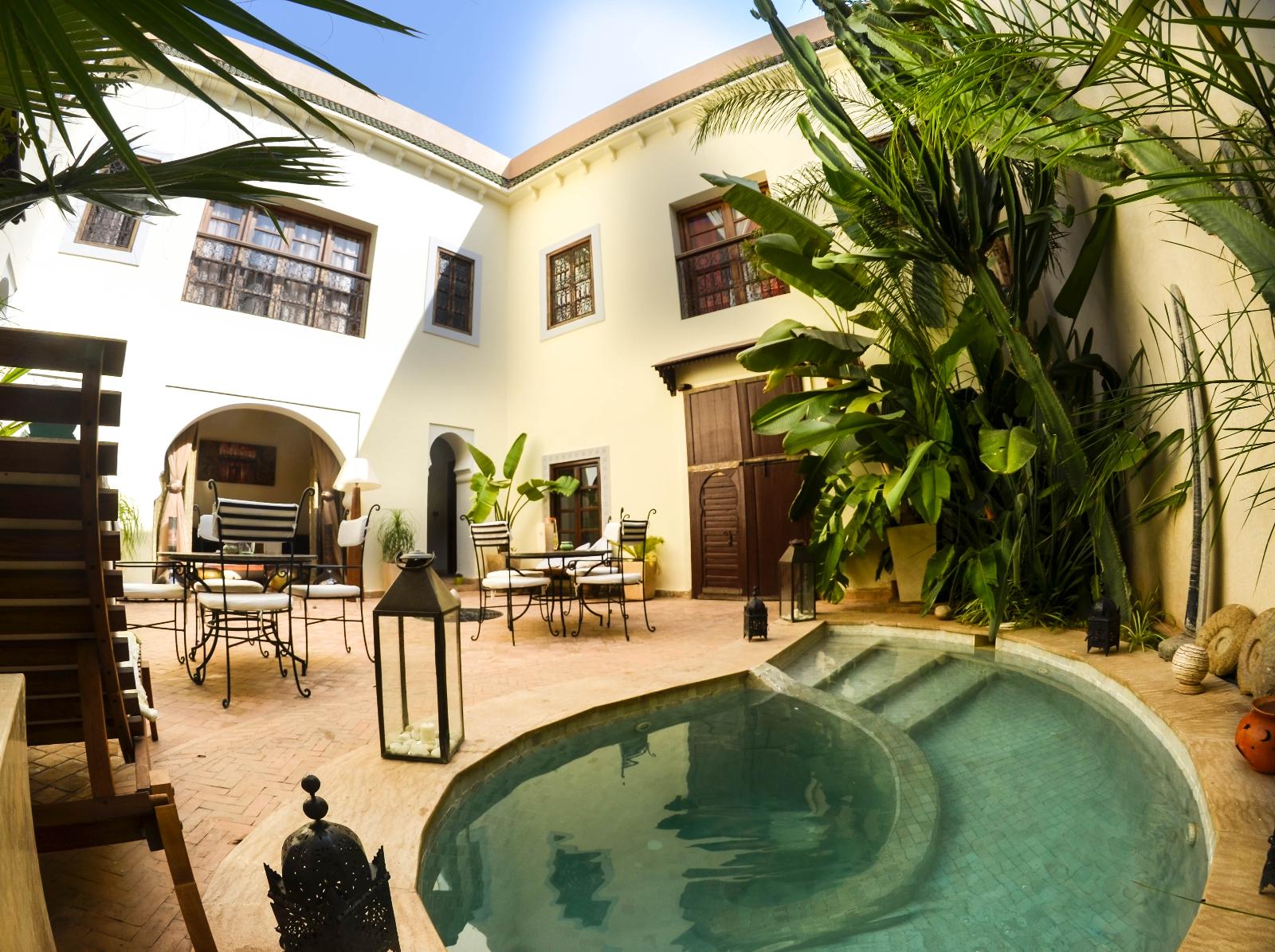 tanjia marrakshia
12.00 EUR (Par réservation)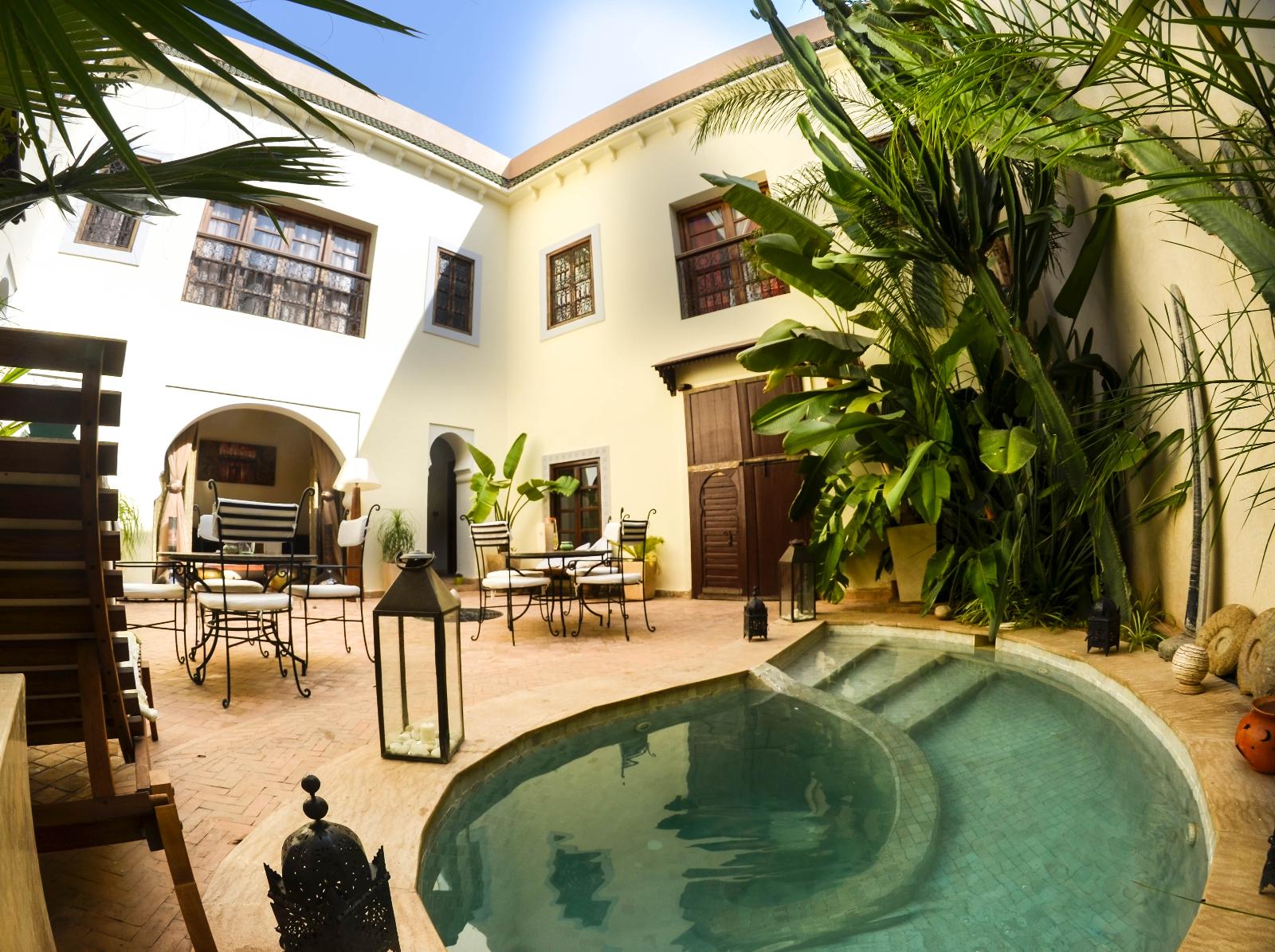 tarte au fraise
6.00 EUR (Par réservation)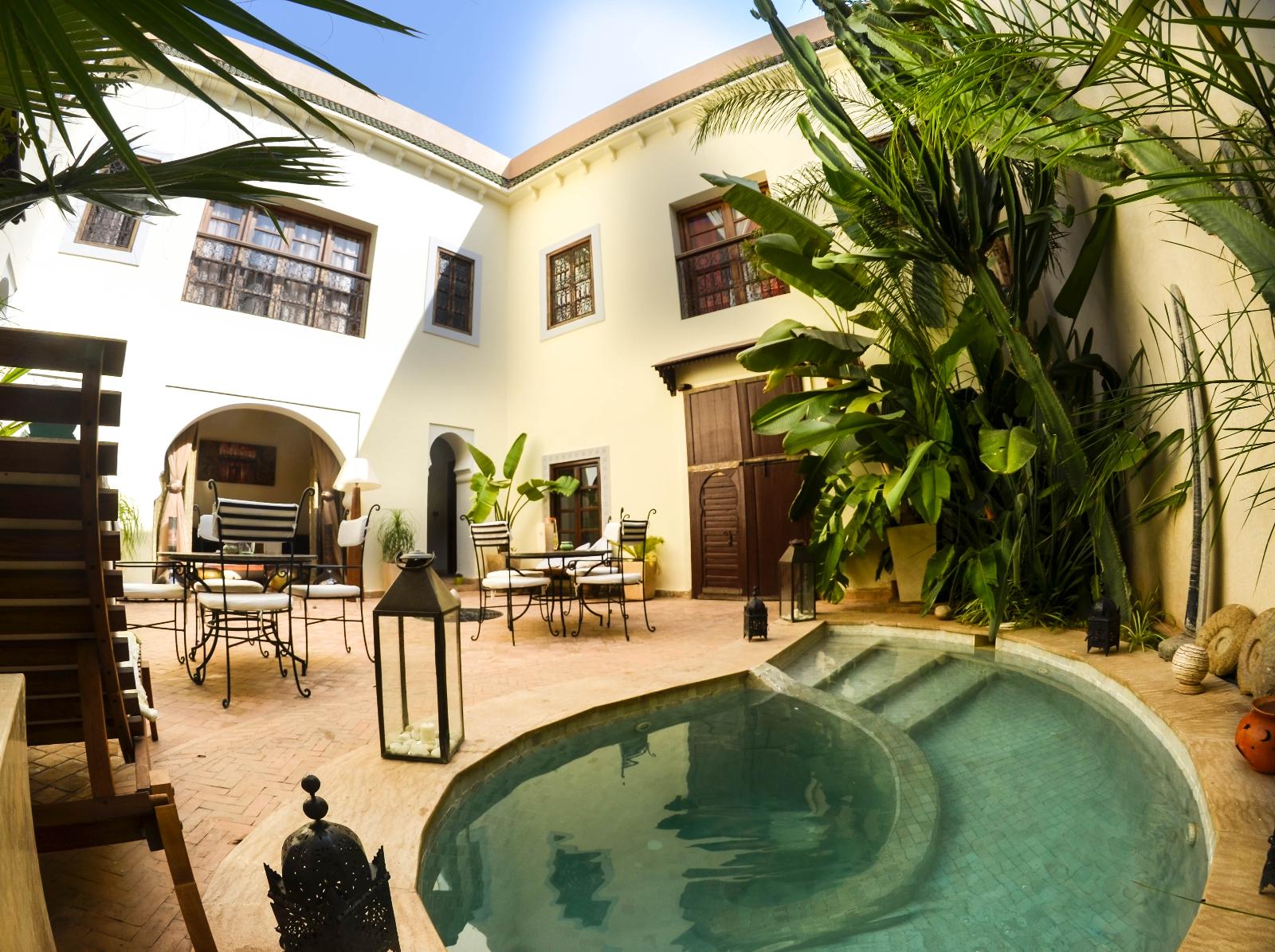 tour guide
50.00 EUR (Par réservation)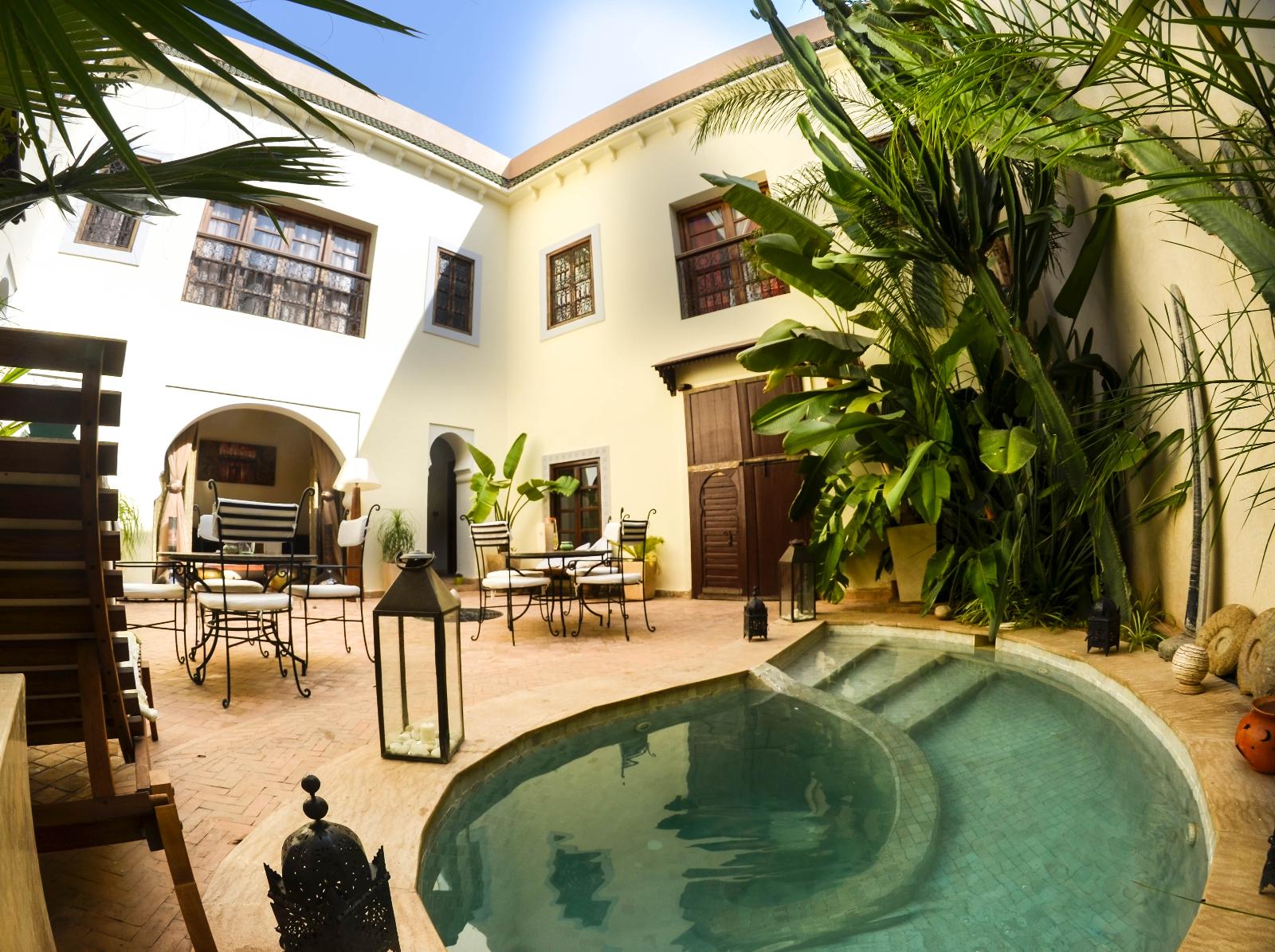 TRANSFER RIAD/AGAFY
80.00 EUR (Par réservation)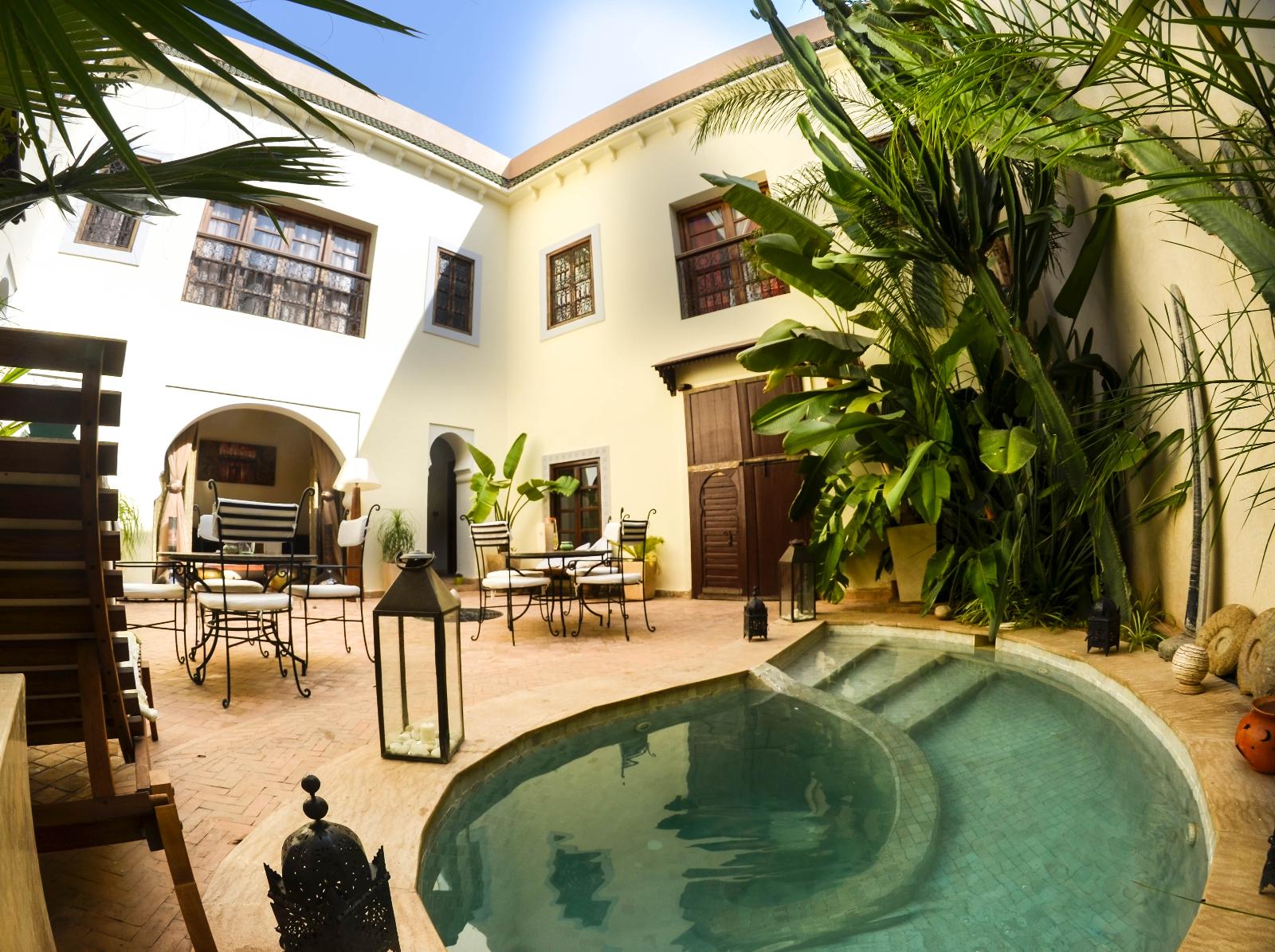 trek imlil+ child
210.00 EUR (Par réservation)